"He Means a Tremendous Amount to Me" – John Cena on His Relationship With Vince McMahon
Published 04/23/2021, 9:02 AM EDT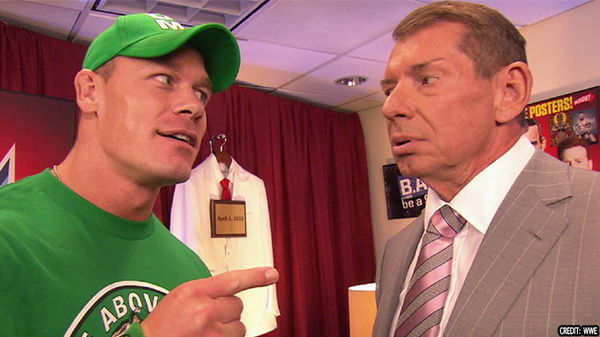 ---
---
John Cena is the Face of WWE. No matter if he's a regular on WWE programming or not, Cena is and always will be the poster boy of the company.
ADVERTISEMENT
Article continues below this ad
'The Champ' made his WWE debut in 2002 and worked hard to earn the trust of Vince McMahon. Year by year, McMahon's faith in him and Cena's hard work brought him on top of the WWE mountain.
John Cena and Vince McMahon's relationship
ADVERTISEMENT
Article continues below this ad
Vince McMahon and John Cena share a close bond that goes beyond being a boss and an employee. In a recent interview with Bleacher Report, the 16-time World Champion talked about his relationship with the WWE Chairman. He said, "Vince McMahon to me is more than anyone could realize."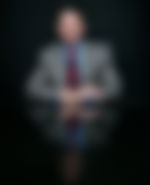 "He's a close friend, a mentor, a father figure. He means a tremendous amount to me. I don't know if I'll ever be able to conceptualize how much I love him and how much he means to me," he said. John Cena also shared that Mr. McMahon is always happy with whatever Hollywood projects he takes, despite that meaning less time on WWE TV.
"It's also appreciative that someone like that understands what I'm doing and approaches my choices with empathy rather than apathy. He approaches those choices with empathy, saying, 'This is a great opportunity for you, John. You're always a part of this family, and if you do well, we all do well.' I reciprocate in saying that I want the WWE to thrive." Cena said.
ADVERTISEMENT
Article continues below this ad
Cena said the respect and support from Vince McMahon is the reason why he has put so much of his blood, sweat and tears into it. It's certainly the mix of McMahon's faith and Cena's talent that has made the 'John Cena' brand as big as it is today.
Another thing Cena said is that he is forever grateful for WWE and knows that without them, he wouldn't have gotten where he is in Hollywood today.
All of this shows how high John Cena has kept Vince McMahon and WWE in his life. So no matter what anyone says, 'The Champ' will never be gone from the WWE completely.
ADVERTISEMENT
Article continues below this ad