"He Never Had a Woman Like Me"-Mandy Rose Fires Back at CM Punk
Published 05/14/2020, 9:47 AM EDT
By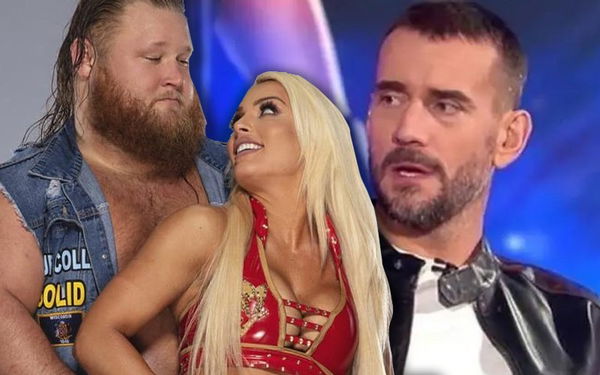 WWE Backstage analyst CM Punk, in an exchange with the new Money in the Bank winner Otis, advised him to dump his girlfriend Mandy Rose. He mocked Mandy and stated that girls like her are a dime a dozen. Otis, during the segment, looked hurt and was saddened by this comment. However, Mandy responded to Punk's comments in a firebrand manner.
ADVERTISEMENT
Article continues below this ad
ADVERTISEMENT
Article continues below this ad
In her tweet, Mandy Rose laughed at Punk's comments about her. She advised her boyfriend to ignore his advice because he's never had a woman like her. It is safe to assume that this is still in the Kayfabe world. Mandy has become one of the most sought after member of the SmackDown brand because of her storyline with Otis from Heavy Machinery. It was reported that she was the one who initially pitched the idea.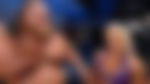 ADVERTISEMENT
Article continues below this ad
Can CM Punk break the Otis-Mandy bond?
The couple's love blossomed during WrestleMania, where Otis defeated Dolph Ziggler and won Mandy's heart. The latest success in the heartwarming couple's journey came at Money In the Bank. Otis became the underdog and won the briefcase and shouted, "Mandy! I did it!" as the lights went off the show. It seems his lady luck is going pretty strong.
There were also reports that suggested that Otis will become the first man to cash in the money in the Bank briefcase for a Tag-Team Title opportunity instead of a normal championship one.
ADVERTISEMENT
Article continues below this ad
In some heartwarming news, it seems as though Punk's attempt to persuade Otis was not successful. On the contrary, it might have made their relationship stronger. Punk has not responded to the tweet, but the 'Voice of The Voiceless' would have a cheeky comeback ready as he has been a master of the words since his wrestling days.
However, Mandy might have gone too far with her "a woman like me" comment. It is a known fact that CM Punk has married former WWE Divas Champion AJ Lee. If this was a work, then it could be a foreshadowing or a tease to an  AJ Lee return. This WWE Backstage comment benefited everyone in the exchange, giving fans a reason to speculate on Punk and his wife's wrestling return.