"He Punched Me in the Face as Hard as He Could" – Chris Jericho Recalls a Bizarre Altercation With a WWE Fan
Published 02/06/2021, 11:32 AM EST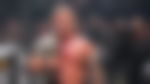 ---
---
Chris Jericho appeared in an interview with Hollywood Raw with Dax Holt and Adam Glyn. During this interview, he revealed a wild story, claiming that a fan once punched him in the face while Hulk Hogan held his hands.
ADVERTISEMENT
Article continues below this ad
Jericho was feuding with the legendary Hulk Hogan during the summer of 2002. In a shocking yet hilarious moment, Hogan encouraged an eight-year-old fan to punch Y2J, while he held the latter's hands.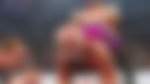 ADVERTISEMENT
Article continues below this ad
"Summer of 2002, I was working with Hulk Hogan. It was kind of his last run in the WWE. We were doing all the live events non-televised. He was doing the good guy, I was doing the bad guy and it's so much fun like people just love Hogan and people just hated me.
"I remember this one kid in the crowd had a sign that said 'Hulk Hogan is a Jedi'. It was right around the second of the new Star Wars Movies came out, maybe Attack of the clones, and that just really bothered me."
Chris Jericho undermined the comparison in a promo
Jericho thought that comparing Hulk Hogan to a Jedi was irrational. In fact, it made no sense. This is when Hogan took action against Jericho.
"I cut a whole promo on this kid who wrote the sign that 'Hulk Hogan is a Jedi' and how dare you compare the brilliance of a Jedi with the dumpster fire that is Hulk Hogan. I think at the end of the match we end up fighting ringside and the kid who wrote it. Hogan held my arms behind me. He goes 'hit him kid' and I'm like 'okay what's this kid gonna do'."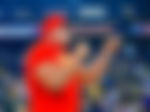 Unfortunately for Jericho, he underestimated the kid. The kid was a genuine fan of Hogan and took a shot at Jericho with all his strength.
"This kid, he's probably eight years old, balled up his fist and punched me in the face as hard as he could. It really hurt. I was like 'Hulk come in man' . He's like 'oh sorry brother. I thought he would just give you such a slap.' I'm like 'if you're such a Jedi, why didn't you use mine control and tell him not to punch me in the face?'"
ADVERTISEMENT
Article continues below this ad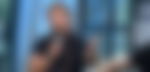 This did not lead to any form of altercation between the two pro-wrestlers after the event. However, that kid walked away knowing that he punched Chris Jericho in the face while Hulk Hogan cheered him on.
Every wrestling fan dreams of a moment like this. Today, a 26-year-old can claim he achieved this when he was just 8 years old.
ADVERTISEMENT
Article continues below this ad