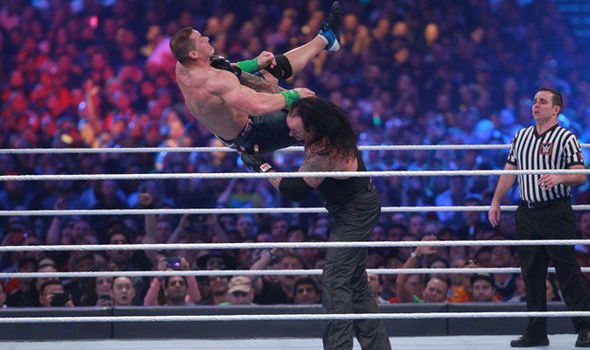 The Undertaker recently sat down with Mario Lopez, along with his family. He spoke about his matchup with John Cena at WrestleMania 34, and how his family had reacted to it.
Mark Calaway (the man behind The Undertaker) revealed that his daughter was a huge Cena fan and that she was sad when the Superstar was beaten by her own father.
The John Cena match was The Undertaker's return to form. After a lackluster performance against Roman Reigns the year before, The Undertaker was now back to his old self, after a hip replacement surgery.
The Cena match was Mark's announcement to the world that The Phenom was back, at least for the near future.
ALSO READ– The Undertaker Will Make His WWE Return Under One Condition
Daughter of The Undertaker was a Cena fan
Unfortunately, The Undertaker had to beat down one of his daughter's heroes, John Cena. Michelle McCool chimed in, speaking for her daughter Kaya, "John had to console Kaya backstage because she was so upset that her daddy beat John Cena."
The WrestleMania match was preceded by a barrage of trash-talking and insults by Cena, directed towards The Undertaker. This was obviously to build up hype for the eventual showdown, which took place in a spectacular fashion.
"He talked mad smack, and he got something coming, I give it to him. And this one's [his daughter] upset about it," said The Undertaker.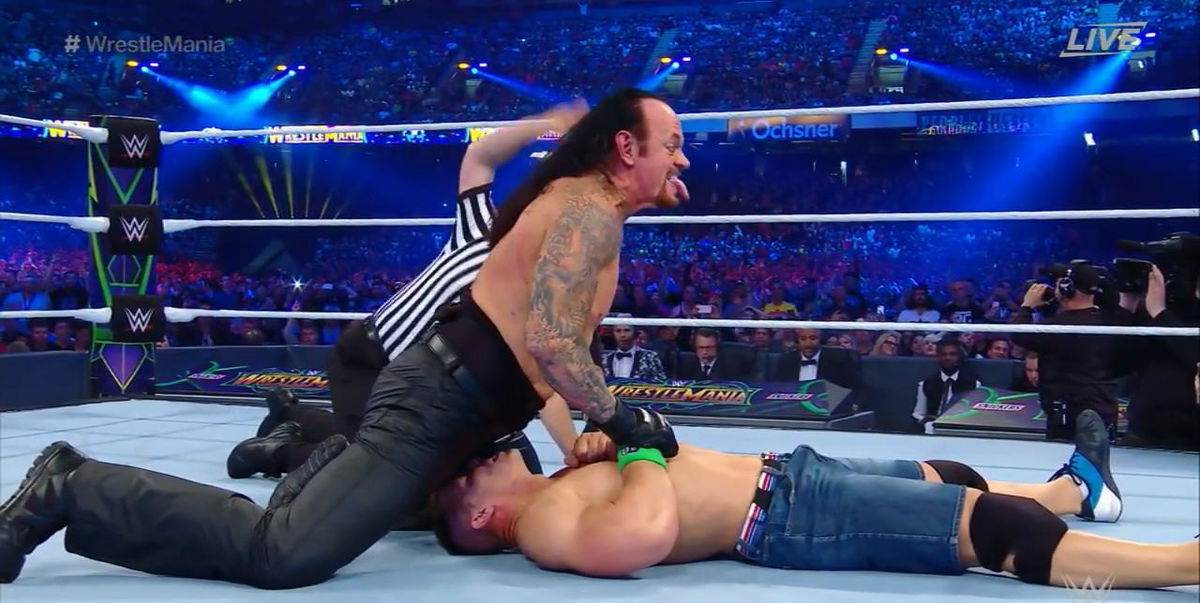 The Undertaker's family has also been featured a lot in 'The Last Ride'. So has their playful support of Undertaker's opponents. 
ALSO READ- "That Was Really Scary"- Michelle McCool Opens up about The Undertaker's fight with Goldberg
Kaya, Mark's daughter had notably been a fan of The Undertaker's rivals in the ring, even though they said harsh things about her father. However, Cena apparently came over to her and spoke about what he said about her father.
"John was really nice about it, like 'I said a lot of bad things about your dad…I deserved what I got'. She [Kaya] was quite conflicted with the whole night," said The Undertaker.
The John Cena match was a fresh start for the Undertaker. That was the point at which he knew he would stay in the wrestling business for some time.