"He Threw it Full Speed" – Damian Priest Reveals The Undertaker Almost Broke His Nose
Published 03/26/2021, 2:04 PM EDT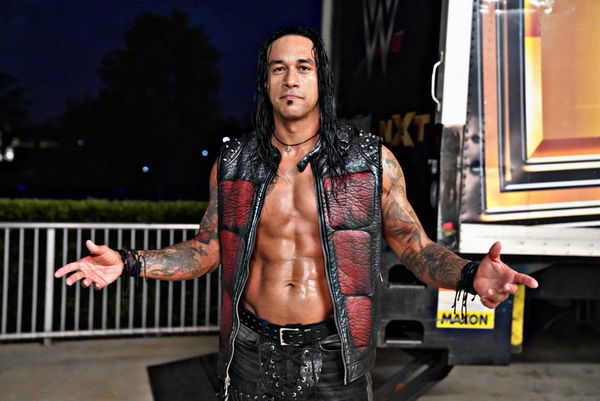 ---
---
The entire wrestling world knows The Undertaker as one of the hardest pound-for-pound strikers. Taker's right hands have given countless opponents sore bodies. The young wrestlers may never face Taker's wrath, but there is one man who did – Damian Priest!
ADVERTISEMENT
Article continues below this ad
The Undertaker almost broke Damian Priest's nose
The former NXT North American Champion recently joined Metal Injection's Squared Circle Pit. He talked about a variety of things, but the most interesting thing that grabbed our attention was The Undertaker's name.
ADVERTISEMENT
Article continues below this ad
Priest revealed The Undertaker almost broke his nose during training.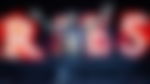 Priest talked about the time he got in the ring with The Undertaker during a session at the WWE Performance Center. Taker was in the groove with gloves and everything, teaching the new generation of wrestlers a thing or two. Priest said, "I was like, 'oh no, he's gonna beat us up.' and then I actually got to lock, throw some blows with him."
The Archer of Infamy detailed The Undertaker was showing something to somebody during the session. That's when things got exciting. Priest details, "He wasn't trying to hit me, but he threw it full speed and it touched my face and he pulled back. I mean, just before he broke my nose, I looked around, and I was like, 'Man! That was awesome. Do it again.'"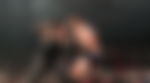 We're sure it must've thrilled Damian Priest getting this first-hand experience at almost getting struck by The Undertaker. And if you're wondering what the 'Phenom' was doing at the Performance Center, then let us remind you: he makes guest appearances to teach the talent there.
Triple H has stated in the past he has spoken to Taker about actively coaching the new talent at the WWE Performance Center. But keeping those things aside, let's focus back on Taker's strikes and control. He threw the punch full speed but had the mind to hold back just at the right moment! That's something only legends can do.
ADVERTISEMENT
Article continues below this ad
Damian Priest isn't in any feud right now. He's been the muscle behind Bad Bunny, but that's it. There were rumors about a Tag Team match between Bad Bunny and Damian Priest versus The Miz and John Morrison. However, that has become a one-on-one match between The Miz and Bad Bunny as Priest and Morrison are dealing with minor injuries.
We hope Priest shows us a few hard strikes from his arsenal. After all, he must've learned a thing or two from the 'Deadman,' right?
ADVERTISEMENT
Article continues below this ad
Trending Stories