"He was a HUGE Influence on My Career"- Dwayne Johnson reacts to Stone Cold's Documentary
Published 04/19/2021, 9:15 AM EDT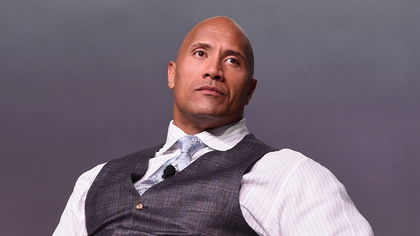 ---
---
The rivalry between The Rock and Stone Cold Steve Austin is legendary. Few wrestlers have come close to reaching their level of superstardom, but none have surpassed them. A&E produced a documentary on Austin's career, and Dwayne Johnson had nothing but praise for it.
ADVERTISEMENT
Article continues below this ad
Dwayne Johnson reacts to Stone Cold's Biography
ADVERTISEMENT
Article continues below this ad
From his 1996 King of the Ring victory to his retirement in 2003, Stone Cold Steve Austin set the wrestling world on fire. There was never a man more intense, more popular and more bada** than the Texas Rattlesnake. His effect on the WWE was revolutionary, and A&E captured it in a brilliant documentary.
It airs at 8 p.m. ET/PT on A&E and will feature Austin's top rivals like Triple H, Mick Foley, Vince McMahon, and of course The Rock. On his Instagram, Dwayne Johnson gave a shout out to Austin and praised the documentary as well.
He wrote, "He was a HUGE INFLUENCE on my career and our legendary feud we went on to become the biggest box office draw pro wrestling has ever seen. And he went on to become the one man to ignite and lead the greatest era in pro wrestling history."
Austin's documentary will be the first in a line of many documentaries dedicated to some cornerstones of the wrestling industry. These include documentaries on Macho Man Randy Savage, Rowdy Roddy Piper, Shawn Michaels, Mick Foley, Ultimate Warrior, Booker T and Bret Hart.
Rock vs Austin's rivalry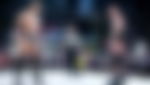 ADVERTISEMENT
Article continues below this ad
Austin and The Rock first faced off in 1997 with the former's Intercontinental Championship on the line. Although Austin dispatched The Rock in quick fashion, it wouldn't be a sign of things to come. Austin and The Rock would cross paths a lot more in some truly iconic and violent affairs.
At WrestleMania 15, Austin beat The Rock for the WWE Championship in a wild match. They repeated the feat two years later in one of the best WrestleMania matches of all time. Austin turned heel and sided with Vince McMahon, who helped him overcome his foe with vicious steel chair shots.
Their rivalry culminated in a wonderful match at WrestleMania 19, which served as Austin's retirement match. The Rock finally beat his biggest rival and cemented his legacy as one of the best in the business. As for Austin, who better to wrestle in his last match than his greatest rival.
ADVERTISEMENT
Article continues below this ad