"He Was Just Starting to Find His Way" – WWE Legend Ken Shamrock Opens Up on the Kimbo Slice
Published 07/07/2021, 9:00 PM EDT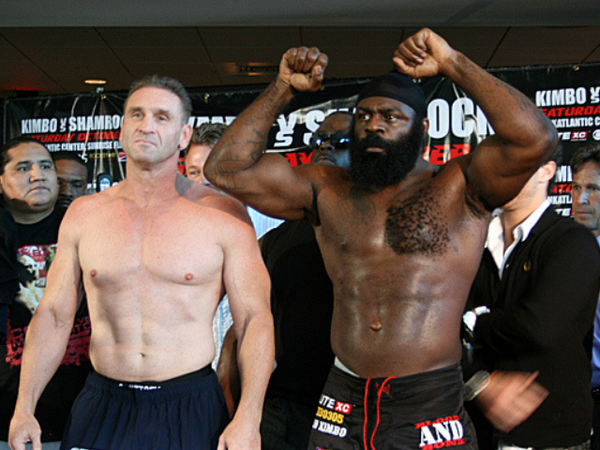 ---
---
Ken Shamrock appeared on The Kurt Angle Show and discussed Kimbo Slice with Kurt Angle and Conrad Thompson.
ADVERTISEMENT
Article continues below this ad
He explained what Kimbo's situation was when he tragically passed away. Shamrock believes that Slice was preparing to move up in the industry and speed up his growth.
"Yeah I thought you know, it was again, I was disappointed to hear him pass. I felt like he was just starting to find his way, he was just starting to her himself in a position to be able to take his family and move into a different environment. It's sad when you see people that are literally starting to get themselves where they need to be able to change their lives. I felt that's what Kimbo was trying to do and it just fell short."
ADVERTISEMENT
Article continues below this ad
Kimbo Slice passed away in 2016 at the age of 42 because of a heart attack. His last MMA Fight was against Dada 5000 where he emerged victorious. Unfortunately, it later became a no-contest because of certain rules violations.
Kimbo Slice defeated Ken Shamrock at Bellator 138
Slice and Shamrock took hard jabs at each other during the fight. Initially, Shamrock dominated Slice and was almost about to win. However, Slice made a massive comeback during the match and mauled Ken Shamrock.
Finally, the referee called it. Kimbo Slice was the winner and had fulfilled his long-term goal of defeating Shamrock.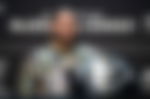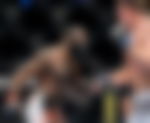 Ken Shamrock's WWE run
ADVERTISEMENT
Article continues below this ad
Shamrock had a brief run in WWE. However, during this run, he had a feud with The Rock. Considering Shamrock did not need any introduction, the booking was perfect. In an interview, Shamrock revealed he had a good time working with The Great One.
"He was like a sponge. He was learning a whole lot. He came in with the Nation [Nation of Domination] and was kind of covered up and didn't get to let his mic skills shine or his character or personality shine because there were a lot of characters there. I think once he got pulled out and they gave them the mic and put him in the program with me, I thought his skills and tremendous ability to use the mic really started to shine."
Furthermore, The Rock inducted Ken Shamrock to the IMPACT Hall of Fame.
ADVERTISEMENT
Article continues below this ad