"He Was Surprised" – Dominik Mysterio Reveals What Brock Lesnar Said to Him After His Survivor Series Performance
Published 02/05/2021, 11:13 AM EST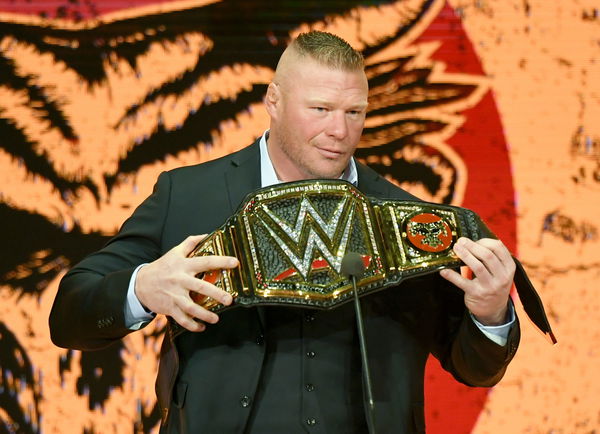 ---
---
Dominik Mysterio interrupted the match between Rey Mysterio and Brock Lesnar at Survivor Series 2019. Even though it didn't help Rey Mysterio secure the victory, Dominik Mysterio was noticed by the wrestling world.
ADVERTISEMENT
Article continues below this ad
In an interview, Rey Mysterio spoke about the impact Dominik had during that match.
"This is just my assumption, but based on what happened that night, that's when the interest really started to flow with WWE. We knew you [Dominik] wanted to end up at the Performance Center to start training, but everything started to evolve after that night."
ADVERTISEMENT
Article continues below this ad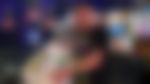 During this interruption, Brock Lesnar realized the skills Dominik Mysterio possessed. Dominik revealed Lesnar congratulated him for growing as a pro-wrestler and going past Lesnar's expectations of him.
"After I got my ass beat, I went to say thank you to every. I remember Brock telling me that he was surprised because I knew more than he thought I was going to. With how I placed myself and things I would do to feed into things. I don't think they were expecting me to know what I was doing. That was really cool right off the bat." h/t Fightful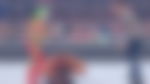 How did the feud between Rey Mysterio and Brock Lesnar begin?
Prior to Survivor Series, Rey Mysterio and Brock Lesnar had been feuding since September. In an episode of WWE Raw, Lesnar attacked both son and father. Soon after that, Mysterio attacked Lesnar. This was right after 'The Beast' secured the WWE title by defeating Kofi Kingston.
However, Brock Lesnar realized that he needed to pursue Rey Mysterio, and as a result, he quit SmackDown and entered Raw to create another rivalry.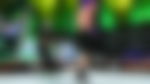 The battle between them at Survivor Series marked the first official match between them. After defeating Mysterio at this event, he moved on to other rivalries and storylines.
The Mysterios had to battle Coronavirus
ADVERTISEMENT
Article continues below this ad
In the interview, Rey Mysterio revealed that the family had a close encounter with COVID-19.
"I was with my wife maybe for about three days, I flew out to Tampa to do SmackDown and I found out that Friday morning before I walked into the arena that my housekeeper had tested positive, so I then brought it to their (WWE's) attention. I said I don't want to be the guy. We (Dominik and Rey) both tested negative the night before, and my daughter, who flew in that Friday morning also tested negative, so keep in mind that my daughter, Dominik and myself were around my housekeeper and my wife. My wife tested negative, my housekeeper tested positive."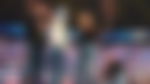 ADVERTISEMENT
Article continues below this ad
Unfortunately, all of them tested positive soon afterwards, except his daughter. The father and son duo are back in WWE after being in quarantine.