"He Would Get a Lot of Attention"- Major WWE Superstar Opens Up on Conor McGregor Moving to Pro Wrestling
Published 07/17/2021, 4:04 PM EDT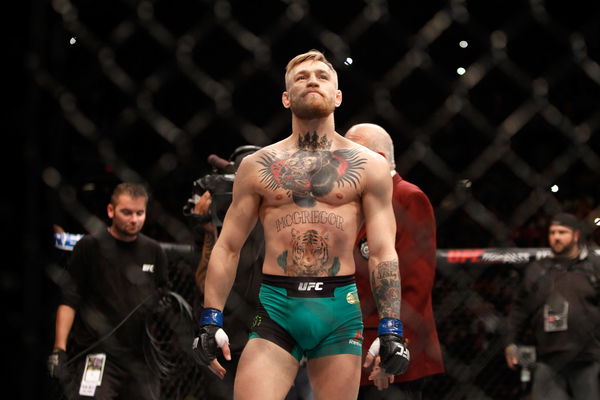 ---
---
There have been many successful transitions from MMA to WWE in the past. But one such transition fans are desperately waiting to see is UFC megastar Conor McGregor stepping foot inside the WWE ring.
ADVERTISEMENT
Article continues below this ad
However, New Day member Big E does not think it is good for McGregor to jump ship to WWE, as he is sure that the Irishman will continue his legacy inside the octagon.
ADVERTISEMENT
Article continues below this ad
Speaking with Vicente Beltrán of ViBe & Wrestling, Big E addressed the fact that the popularity of McGregor really makes him eligible to pull off such a transition. But he strongly believes that McGregor won't do it.
"I assume that Conor will continue to fight in the UFC," Big E said. "As far as his ability to crossover, I will never roll my eyes or be angry at a celebrity or an athlete from another sport getting opportunities in WWE.
"I don't run this company and wasting any time or energy about who's brought in or who's hired… it's a waste. As far as his crossover ability, if you ask your neighbor who this is, there's a good chance they're gonna know Conor McGregor, so yeah, I would never have a problem with that.
"Not everyone would welcome him or feel the same, but he's extremely entertaining, and I think if he did come to WWE, I think he would get a lot of attention."
Watch this story: Scariest Falls in the History of WWE Money in the Bank
Big E says he will not be "necessarily thrilled" if Conor McGregor comes to WWE
In the same interview, the former Intercontinental champion admitted that 'The Notorious' would be a valuable addition to the current WWE roster and will clearly drive the ticket sales. t.
On the other hand, he also mentioned that Conor might bring his previous legal problems to the company as well.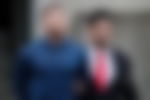 "I think he would be worth the investment," Big E continued. "I would not have a problem with it. Am I necessarily going to be beating the drum for him to come over? No, I'm not. I'm not necessarily thrilled, you know.
"I suppose… For me, I guess the only stuff that bothers me, and it's not my position to really judge him, but it's the legal stuff. I take some pride in when I look around our locker room, and I'm not saying things are perfect, but I want to be in a locker room with people who are good people who obey the law," Big E concluded.
ADVERTISEMENT
Article continues below this ad
In the past, sometimes octagon megastars got to work in major matches in WWE. Athletes like Ronda Rousey, Ken Shamrock, and Cain Velasquez aced in their roles.
Ken Shamrock was one of the first major UFC superstars who made it inside the WWE (then WWF). He was a crucial part of the 'Attitude Era' and feuded with the likes of The Rock, Nation of Domination, and other mega superstars.
Surely, the WWE Universe is always looking up to fantasy bookings and fantasy crossovers. 'The Notorious' will be great in WWE given his mic skills and 'The Bad Guy' persona.
ADVERTISEMENT
Article continues below this ad