"He'd be the Biggest Star"- Chris Jericho Reveals What WWE is Doing Wrong With Roman Reigns
Published 06/14/2020, 4:52 AM EDT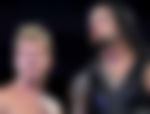 ---
---
AEW Superstar Chris Jericho recently spoke to Adam Wilbourn of Whatculture about which WWE superstar he would like to see in AEW. Jericho had nothing but praises for 'The Big Dog' Roman Reigns, as he put him at the top of his wishlist.
ADVERTISEMENT
Article continues below this ad
Chris Jericho had been in the WWE for around 20 years. He understands the intricacies of the business, and what needs to be done to excel in it. When asked about who from the WWE he would like to bring into AEW, Jericho had an interesting answer.
Why Jericho is scouting Roman Reigns
ADVERTISEMENT
Article continues below this ad
"Our goal is to build new stars. It's not gonna be long until our guys are major headlining main-event stars. But it was built on the backs of people like me, and Cody and some others.
"People tune into AEW like 'Oh, Chris Jericho's there, Let's see what's going on. Well, that was cool, but who's this Darby Allin guy?' This is not a place where anybody from WWE can show up. We need to make our own stars," said Jericho.
Jericho aims to bring new audiences in with the star power he and Cody carry in the AEW. After new fans are roped in, they would then discover all of the new and unseen talents in the AEW.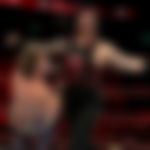 Jericho also stated that Roman Reigns was at the top of his list of WWE Superstars to bring into AEW. 
"What's my wishlist? I'd put Roman Reigns at the top of that wishlist for anybody. Not only is he a great worker but he's such a cool guy.
"If they just let him be him, he'd be the biggest star in the industry, for real. That'd be a guy I'd love to get my hands on for sure."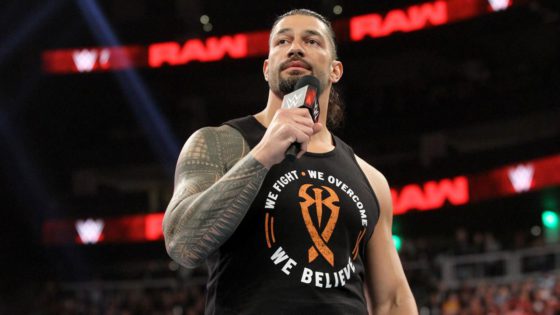 ADVERTISEMENT
Article continues below this ad
Jericho wants to 'recruit' Reigns to the AEW. Even though he is a top-billed superstar in the WWE, Roman has been on the sidelines for quite some time. This is due to his personal commitments to his family, and probably due to his health condition.
Reigns' temporary hiatus from WWE has not been dealt with well. He has effectively been erased from WWE history, following his absence. 
Does this mean we may see Roman Reigns abandon ship and join Jericho?
ADVERTISEMENT
Article continues below this ad