Here's Why Edge Will Win The Universal Championship at WrestleMania 37
Published 04/10/2021, 7:45 AM EDT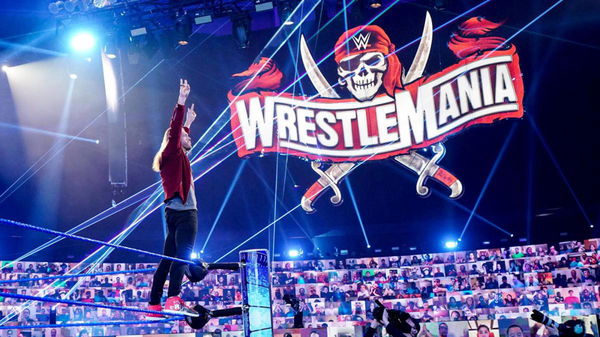 ---
---
WWE Universal Champion Roman Reigns will face Royal Rumble 2021 winner Edge and former World Champion Daniel Bryan in a heavyweight showdown on Night 2 of WrestleMania 37.
ADVERTISEMENT
Article continues below this ad
The rivalry is one of the most prolific ones in WWE, and each of the Superstars has their own reasons to eye the championship. Reigns wants to establish dominance, Edge wants something he never lost, and Bryan wants a last hurrah at Mania before he retires.
Hence, inevitably, all three men will do their best to make the match a memorable one. As the last match of the event, the superstars are also determined to give the live crowd a long-lasting experience.
ADVERTISEMENT
Article continues below this ad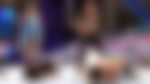 BET Online (via Cageside Seats)reports "No champions are currently favored." 
Except for the Intercontinental championship, all champions are termed as "Underdogs." Yet, if there was someone to pick, we would pick Edge from the trio.
Coincidentally, Edge will complete a decade since his initial retirement in 2011. The win will evoke nostalgia for many and will also be counted as poetic justice for the 'Rated-R Superstar,' who had to retire before his time.
Edge proclaimed how the 'Rated-R Superstar' influenced generations despite not reaching his full potential"
Edge started with Reigns and said "The Tribal Chief" owes him.
"Let's run it back. "You came into the WWE in a three-man group, you made your entrance through the crowd. You use a spear as your finisher; well who set that template for you? You are Samoan Edge."
Like many fans, Edge is particularly furious at how Daniel Bryan "weaseled his way" into the title match. On the go-home edition of SmackDown, Edge delivered a scathing promo against his competitors.
"A month in your career is like a year in mine," Edge addressed Bryan. "You used sympathy as a factor to weasel your way into the match."
 He then spoke about the "ridiculous ideas" of Bryan that said he would face the winner of the match or face Edge on Saturday and Reigns on Sunday and so on.
"Instead of a one-on-one match, a clash of the titans between two eras, we have an indie bookstore clerk troll sticking his nose in our business."
ADVERTISEMENT
Article continues below this ad
However, Edge approved of Daniel's in-ring capabilities. But he could not wrap his head around the triple threat match, which takes place exactly a decade since he was forced to retire.
"So now, it's time for me to take and demand the respect I deserve. You will put respect on my name. In case you've forgotten, in case you never knew, I am the 'Rated-R Superstar," Edge concluded.
Do you think Edge will manifest his dream of becoming the Universal champion? Let us know in the comments below.
ADVERTISEMENT
Article continues below this ad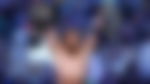 Trending Stories