Here's Why Sasha Banks vs Bianca Belair is Headlining WrestleMania 37 Despite the Lackluster Build
Published 04/09/2021, 1:48 PM EDT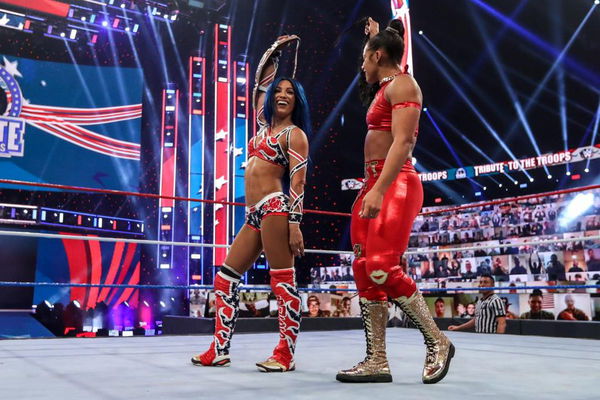 ---
---
WrestleMania 37 is hours away, and the headline match is still in doubt. Some want Lashley vs McIntyre in the main event spot, but some want Bianca Belair and Sasha Banks. As good as the WWE Championship match will be, it looks like the women will headline WrestleMania for the second time in three years.
ADVERTISEMENT
Article continues below this ad
Do Sasha Banks and Bianca Belair deserve the main event of WrestleMania?
ADVERTISEMENT
Article continues below this ad
With two nights of WrestleMania, the dream match between Bianca Belair and Sasha Banks will headline night one of the PPV. Fans rallied to get this match as the main event instead of Lashley vs McIntyre, but only one match had a decent build.
Lashley vs McIntyre featured some solid storytelling and intelligent booking. One night after helping him cash in his MITB contract, Bobby Lashley leveled the Miz and captured the WWE Championship.
McIntyre gets his shot at revenge at WrestleMania, but his path to the Show of Shows wasn't easy either.
While the WWE Title feud gave us interesting matches like McIntyre vs Sheamus and Sheamus vs Lashley, the SmackDown Women's Title feud confused the daylights out of us. Instead of generating any actual animosity between champion and challenger, WWE paired Banks and Belair in a tag team.
They lost twice to the Women's Tag Team Champions and lost a ton of credibility before the biggest matches in their meteoric careers. Had WWE booked them appropriately, this wouldn't have needed the fans' support to reach the main event. Now, Banks vs Belair will probably go down as the worst booked WrestleMania main event of all time.
WWE proves they listen to the fans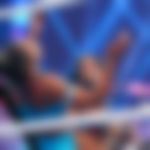 ADVERTISEMENT
Article continues below this ad
Wrestling fans can be a fickle bunch. They find a variety of reasons to complain about the product, even though WWE has been pandering to their wants. WWE might've been considering a different match for the main event of Night 1, but the fans forced their hand once again.
Bobby Lashley won the WWE Championship for the first time in his seventeen-year career, warranting the headline spot. He faces the man who slayed Brock Lesnar at last year's WrestleMania in what promises to be the biggest spring blockbuster.
While some could argue winning the Royal Rumble warrants the main event spot, this feud is an easy exception. It isn't Sasha or Bianca's fault for their booking, but WWE clearly does not know how to book eagerly anticipated dream matches.
ADVERTISEMENT
Article continues below this ad