"He's an Alpha of the Alpha Dogs" – Former WWE Writer Praises Vince McMahon for His Work Ethic
Published 05/31/2021, 12:30 PM EDT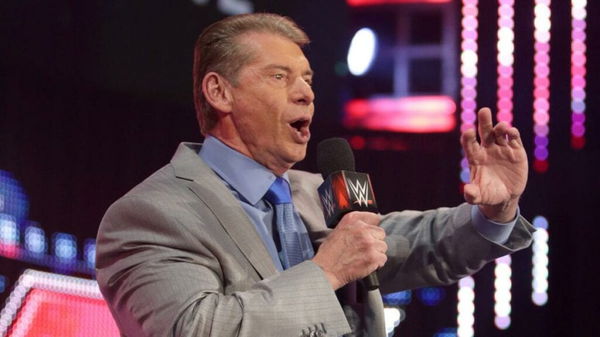 ---
---
Vince McMahon has changed the way people view the wrestling industry. He built a company that became the biggest entertainment platform across industries and caters to billions of fans across the globe. All of this requires focus, hard-work, and immense dedication & passion for the industry and company.
ADVERTISEMENT
Article continues below this ad
Former WWE writer, Dan Madigan, spoke to The Hannibal TV about the same. He revealed the type of focus and dedication of Vince McMahon.
WWE employees were aware of the big decisions he was making. However, not everybody was quite aware of the numerous small decisions he had to make daily to ensure continuous growth of the company.
ADVERTISEMENT
Article continues below this ad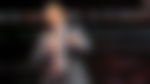 "I've never seen a guy as focused as Vince [McMahon] is. I mean, there are alpha dogs and he's at the alpha of alpha dogs and you have to admire that. I only saw Vince at the capacity of head of the movie studio and the head of the wrestling job, he was my boss there, but there were many hundreds of decisions he made every day as CEO of that company that affected everything, the things I didn't know about, his personal stuff, the things that affected his publicly traded company. The old saying, 'Heavy is the brow that wears the crown'. I mean, Vince is up early, his mind is always focused on the business."
Keeping aside Vince McMahon's zest to improve the company's productions, Dan Madigan revealed the biggest motivation behind the hard-work. It's the fans!
"I can honestly say this, he loves this business. It's not about the money for Vince even though he's got a lot of it. It's about the love of the business and for the love of the fans. That's what he cares about. He would tell me when we were flying out to whatever show we were doing that we were the luckiest people in the world to be working in this business."
Watch This Story: Most Controversial Moments in WWE History
Vince McMahon worked relentlessly to provide entertainment during the pandemic
When COVID-19 hit, the world went under lockdown. Everybody was concerned about the future of the business, and how it would work without the fans attending the events.
Initially, WWE aired the shows on TV while Mr. McMahon was working towards bringing forth an elevated virtual experience for the fans. He introduced The ThunderDome which had screens all around, and fans could purchase tickets for each screen and attend the live shows, virtually.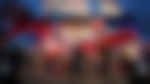 ADVERTISEMENT
Article continues below this ad
Finally, he welcomed back the fans at WrestleMania 37, where they were allowed at a capped capacity. He gave an emotional speech while the rest of the locker room and WWE stood behind him.
Now, the company has announced it is preparing for a 25-city summer tour which will finally bring the fans back to the arenas!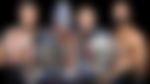 ADVERTISEMENT
Article continues below this ad