"He's in There With Vince": WWE Legend Searched for The Undertaker After the Biggest Controversy in WWE History
Published 08/13/2022, 8:00 AM EDT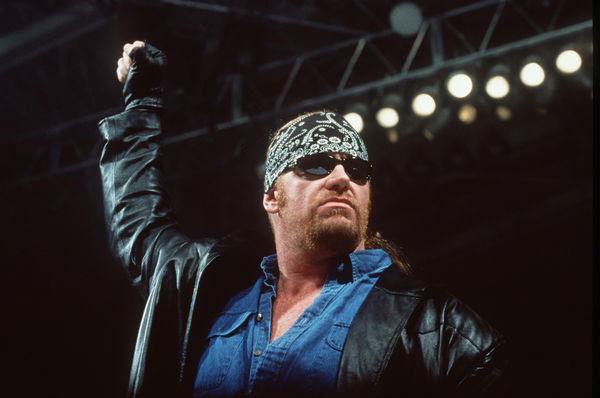 When somebody brings up the topic of WWE, the first star that comes to mind is The Undertaker. A very brief conversation with someone who is not a regular fan reveals this perfectly.
ADVERTISEMENT
Article continues below this ad
The 1997 Survivor series was to be held in Canada. Bret 'The Hitman' Hart is also from Canada. Hart had one last request before leaving WWE for WCW — To defeat his nemesis in his home country on a pay-per-view. 
Vince McMahon agreed to it, but the match didn't go as planned and Bret Hart lost. Thus giving rise to possibly the biggest controversy in WWE history.
ADVERTISEMENT
Article continues below this ad
The Biggest Controversy in WWE history
The 'Montreal Screwjob' as it was later referred to after the Survivor Series venue, is to date the most infamous incident in WWE history. The Match was Bret Hart, up against Shawn Michaels for the WWF Championship and was to be the third and final WWF championship match between the two. 
McMahon, Michaels, and Triple H, along with the referee, cooked up a different broth backstage. Michaels locked Hart into a sharpshooter and the referee called the bell upon McMahon's instructions. The crowd was as stunned as Hart himself did not actually tap out.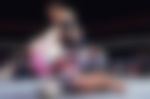 What went down backstage between The Undertaker and Michaels?
Michaels opened up about the pandemonium that followed backstage and revealed how he only cared about what The Undertaker had to say on this.
HBK kept looking for The Undertaker, he recalled, "I asked about one dude. I went in, I said, 'Where's 'Taker? Where's Mark? ' They said he's in there with Vince, and I said alright."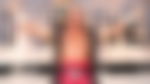 ADVERTISEMENT
Article continues below this ad
"I just need to know where he's at on this, because if there's somebody you gotta sit there and have a chat with, it's gonna be him (Undertaker)", Michaels said. "For all of this to move forward, he and I are gonna have to get simpatico on this. Clearly, Vince knew the same thing, and that's why he was the first guy he talked to the next day. I remember waiting on him and he walked up to me and he goes, 'We're cool.' Off he went. I went, 'All right.'"
The aftermath
ADVERTISEMENT
Article continues below this ad
As fans are aware, Bret Hart returned to WWE after 13 long years and was ready to let things go and cleared the air between him and Michaels. As for Mr. McMahon, Hart faced off with him in WrestleMania XXVI. Hart got his much-needed revenge and closure after defeating Mr. McMahon at WrestleMania.
Watch this story:- Triple H Continues to Change WWE Landscape: Best Moments from WWE Raw Episode 1524