"He's the Better Man": Fans Side With Roman Reigns as He Moves Closer to Break Hulk Hogan's Insane WrestleMania Record
Published 02/07/2023, 11:30 AM EST
By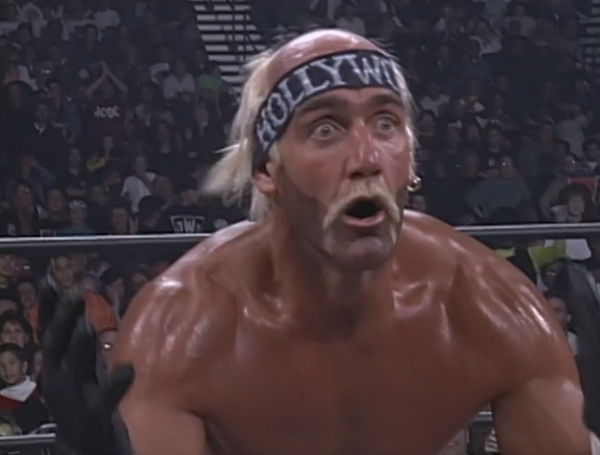 It's not new for undisputed WWE Universal Champion Roman Reigns to break historic records one after another. This time, he inches closer to breaking one of the greatest in history, Hulk Hogan's phenomenal record of main eventing 8 WrestleMania, which remains unbeaten over the past 30 years.
Currently, The Tribal Chief is 2 months away to headline The Show of Shows for the seventh time at WrestleMania 39 against Cody Rhodes. Equaling Triple H's milestone with this, his next stop will be Hulk Hogan's phenomenal one. Fans already seem to be frenzied over this statistic.
Roman Reigns fans keep high hopes ahead of another milestone
ADVERTISEMENT
Article continues below this ad
Roman Reigns headlining WrestleMania now became more like an eternal truth to us. He has been there as the reigning world champion for the longest tenure. He has also unified two top WWE titles at WrestleMania 38 last year. On the other hand, Cody Rhodes is also preparing his best for the biggest match of his career so far. The big question remains whether Rhodes' effort is enough to beat the unbeaten Roman Reigns or whether the Tribal's chief dominant reign continues.
Well, we all know that every good thing must have an end to it. But all Roman Reigns fans out there are likely to go with the exception when it's come to their favorite superstar. To them, it's just a matter of time to see The Tribal Chief passing another year or more successfully with his top dog status intact. At least, the comment section of a recent tweet from Wrestle Features says so.
That's why he's the GOAT. Ain't nobody on his level and he's gonna smash Cody. ☝🏽

— Muath_Tribal Chief_ (@Muath_BigDog_1) February 6, 2023
Hopefully his 8th main event is against The Rock, next year at Mania XXXX

— Daisuke Osore (@TheDaisukeOsore) February 5, 2023
Oh boi, roman was also set to mainevent night 1 of mania with Goldberg for universal championship back then. Well he's anyways maineventing next year too coz of rock. So there's that

— Random Guy (@RandomG11757189) February 5, 2023
He will be against The Rock are WrestleMania 40.

— Jay Vaghela (@jvaghelajay) February 6, 2023
Hulk Hogan, who set his own unparalleled legacy in his era, was and is still a sensation among WWE freaks. But Roman Reigns is slowly etching his way to that place and doing justice to his 'Hulk Hogan of this generation' title. Even some of the fans are dead sure of the fact that The Tribal Chief will comfortably break Hogan's record like all the previous ones that came his way.
Roman will definitely surpass Hogan and rightly so. He's the better man.

— ☝️🩸TribalChief🩸☝️ (@RomanEmpireYSR) February 5, 2023
Roman really became monumental ever since he returned at SummerSlam 2020. He needs to beat Hogan's record tho. For the culture☝🏿

— lehmunaid (@lehmunaid) February 5, 2023
Roman Reigns is definitely going to break Hulk Hogan's record for Most WrestleMania main events ever.

Next year it will be The Rock (if he keeps his promise) to tie it.

And 2025? Who knows? But he will only be 39 and I can't imagine he doesn't main event at WrestleMania 41.

— Jesse. (@MadAssassin_) February 5, 2023
There is an inevitable comparison exists between Roman Reigns and his predecessor, John Cena from whom Reigns took over the company's poster boy image. Addressing that comparison, fans lay down a few statistics showing Reigns's greatness over Cena.
Crazy how Cena has been around for 20+ and has 5 main events. Roman has only been around for 10.

— JVJ (@jvd0730) February 5, 2023
Yep and everyone complained of how much Cena was getting pushed. What they are doing to Roman is at least 2x times more.

— Mr. Dooo (@MrD696867) February 5, 2023
Diving a little deeper than the crowd, some of them even think that Roman Reigns will never lose his fan-favorite position, even after losing the title.
I'm really curious what Roman will do if he loses the titles at Mania, I hope he doesn't go completely part time since I think his character could still be interesting like 'the downfall of the bloodline' or something

— Lewi Davies (@LewDavs20) February 5, 2023
A quick glimpse of Roman Reigns's WrestleMania supremacy
ADVERTISEMENT
Article continues below this ad
The Roman Reigns era ending is just not fitting for all the good reasons. The 37-year-old has main evented 6 WrestleManias so far and is rightfully considered one of the best in the history of WWE. Roman Reigns vs Brock Lesnar vs Seth Rollins at WrestleMania 31 turned one of the best from one of the worst real quick despite Roman Reigns and Lesnar both losing to Rollins. Finally, at WrestleMania 38, Brock Lesnar and Roman Reigns faced each other, and it resulted in Reigns's victory over Lesnar. Though the match was quite forgettable.
At WrestleMania 33, Roman Reigns defeated the Deadman. The WWE champion didn't get the appropriate shine from beating the legend due to the Deadman's decline over the years. However, the best Roman Reigns WrestleMania main event was WrestleMania 37, where he fought against Edge and Daniel Bryan and ended up defending his title against two of the toughest opponent.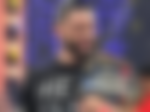 ADVERTISEMENT
Article continues below this ad
However, keeping all the past achievements and setbacks aside, fans currently can't wait for more to get the best one to date from The Tribal Chief in the coming WrestleMania 39 in April. Do you think Reigns can beat Hogan's record? Let us know in the comments below.
Watch the story: Most Memorable Moments For Roman Reigns At WrestleMania