"He's the Most Gifted Athlete"- Former WWE Champion Opens up on Working with Randy Orton
Published 12/26/2020, 12:21 PM EST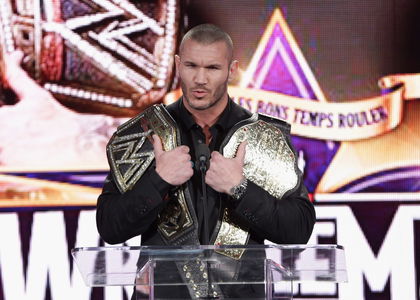 ---
---
Wrestling News interviewed Jinder Mahal for a couple of minutes backstage. During this session, they asked who Mahal's favourite Superstar inside the ring was. According to Mahal, it is Randy Orton. He believes that 'The Viper' has several qualities that work together, making him an iconic in-ring opponent.
ADVERTISEMENT
Article continues below this ad
"Randy Orton. He's just super knowledgeable, so relaxed, no stress. Randy you can't have a bad match with. He is the most gifted athlete I've ever been in the ring with."
Considering Orton's abilities, there is nothing incorrect about the claim. He has performed brilliantly in almost all of his matches and rivalries.
ADVERTISEMENT
Article continues below this ad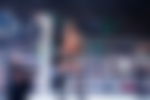 Randy Orton possesses the ability to make every promo a jaw-dropping one. Furthermore, he does not shy away from performing heartless acts to make him standout as a brilliant heel.
For example, he beat up veteran Superstars such as Ric Flair after they helped Drew McIntyre during Clash of Champions. Next, he put 'The Fiend' on fire at the latest WWE PPV, WWE TLC.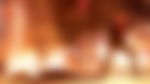 Whether it's inside the ring or outside, when he's working a segment, he is 100% committed to his character.
The feud between Jinder Mahal and Randy Orton
'The Modern  Day Maharaja' last faced Orton back in 2017. If he ever does again, it is safe to assume that Mahal will have the time of his life!
In 2017, Jinder Mahal defeated Randy Orton to keep the WWE Championship. However, Orton claimed that he was distracted since The Singh Brothers tried to attack his father.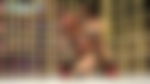 He asked for a rematch, and Shane McMahon agreed. As Mahal was allowed to choose the stipulation of the match, he selected the Punjabi Prison format.
ADVERTISEMENT
Article continues below this ad
This was the third ever Punjabi Prison match. Both of them did everything to prevent the other from escaping the three gates of the inner cages. However, during this match, Jinder Mahal acquired a huge advantage when The Great Khali appeared to assist him.
Khali attacked 'The Legend Killer' which gave Mahal the time to escape and keep his WWE Championship.
ADVERTISEMENT
Article continues below this ad
The match was grand, and everyone thoroughly enjoyed it. However, this match was remembered more for the return of The Great Khali.