"He's Very Concerned" – Former WWE Official Reveals What Vince McMahon Truly Feels About AEW
Published 10/06/2021, 8:30 AM EDT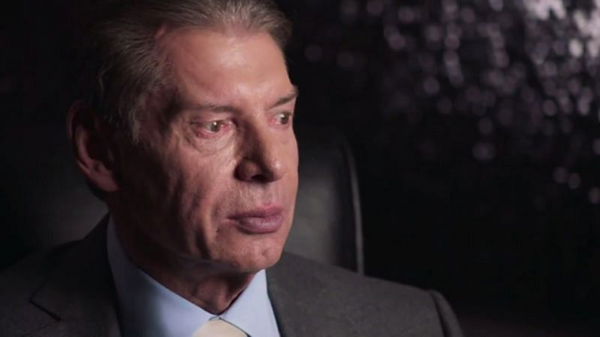 ---
---
Vince McMahon isn't afraid of AEW's rise. That's the common verdict. But is that the correct verdict? Former WWE referee, Mike Chioda, feels McMahon is afraid.
ADVERTISEMENT
Article continues below this ad
During Monday Mailbag with Mike Chioda, the former referee revealed that The Big Man always wants to be at the top. This is why Vince McMahon is cautious about AEW's accelerated climb to the top.
"Yes, I think he is. He always wants to be on top. I have seen him demolish and step on a lot of territories around the country and around the world. He wants to be number one. Everybody wants to be number one whether it's in their sport, in their career, or owning a company. I definitely think he's very concerned right now because they're picking up some good talent. I know Vince. Vince is concerned." H/t Sportskeeda
ADVERTISEMENT
Article continues below this ad
Undoubtedly, Vince McMahon wants to be at the top. He has made that clear from day 1. But, to claim he is worried about AEW might be a bit of a stretch. He's obviously aware of the company, but he must also be aware that WWE caters to a larger audience.
Watch This Story: The Undertaker, John Cena and More: WWE Superstars Who Defeated Brock Lesnar With Iconic Finishers
Vince McMahon ensured WWE produces more than just wrestling
Any true WWE fan knows that The Big Man has his eyes set on providing top-notch entertainment to the fans. Therefore, whatever he does, however he does it, it's for the fans.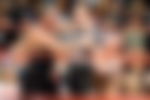 That being said, he's not only working for the wrestling fans. He's providing content to fans who enjoy sports entertainment. Hence, WWE shows have segments, backstage segments, celebrity appearances, audience engagement, and other elements that allow WWE Superstars to become icons beyond the wrestling realm.
ADVERTISEMENT
Article continues below this ad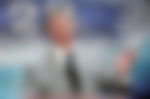 Keeping that aside, Vince McMahon has produced characters like The Fiend, The Deadman, The Demon, and others that are Supernatural. While these characters don't contribute much in terms of wrestling, they produce engaging segments. On the other hand, Brock Lesnar, John Cena, Stone Cold, The Rock, and others have produced brutal matches as well as entertaining segments.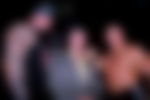 A mixture of everything is what has helped Vince McMahon take WWE to the peak of sports entertainment.
ADVERTISEMENT
Article continues below this ad
There's monumental time before AEW catches up with WWE, provided The Big Man stops pushing through!