High Stakes Match Announced for Adam Cole at NXT TakeOver: Stand and Deliver
Published 03/25/2021, 1:26 AM EDT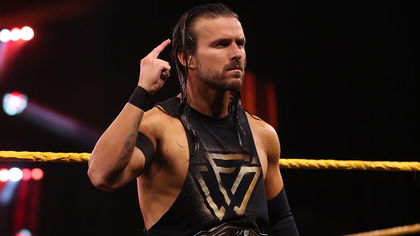 ---
---
The Undisputed Era breaking up was one of the most heartbreaking sights in WWE in a very long time. The rivalry that has brewed between Adam Cole and Kyle O'Reilly since then is just reaching greater heights of animosity. Both men can't wait to finish each other. Hence, this week, William Regal found a way out.
ADVERTISEMENT
Article continues below this ad
Adam Cole and Kyle O'Reilly to battle in an Unsanctioned Match at NXT TakeOver
The feud between Cole and O'Reilly has spilled outside the WWE circle as well. WWE showed security footage of a training facility where Adam Cole barged in to attack KOR. Both men traded blows in the facility and had to be separated by others training there.
ADVERTISEMENT
Article continues below this ad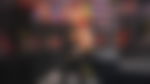 This is just the tip of the iceberg. We believe both men brawled outside the Capitol Wrestling Center. Hence, local law enforcement took them away last week. NXT General Manager William Regal finally came up with a once and for all solution – an Unsanctioned Match.
Adam Cole and Kyle O'Reilly sat face to face in one of the most realistic and exciting contract signings in WWE history! William Regal stated the obvious, explaining that the situation between the two had gotten way out of hand.
Regal mentioned the police incident and said he cannot allow them to ruin the reputation NXT has built over the years.
Mr. Regal then announced that the only solution to this is an Unsanctioned Match between the former brothers in the co-main event of NXT TakeOver: Stand and Deliver Night 2.
Regal noted that O'Reilly isn't medically cleared to compete. Hence, once both men sign the contract, NXT will not be accountable for whatever they do to each other at TakeOver.
Cole fires shots big time!
After William Regal was done talking, Adam Cole took the microphone and let his heart out. Cole claimed that he didn't need The Undisputed Era anymore. In fact, he realized The Undisputed Era was holding him back. And it was Kyle O'Reilly who made him realize it.
Cole opened up more and revealed that Undisputed Era was never about brotherhood. The 'Panama City Playboy' said he saw KOR challenge for the NXT Championship twice, and he failed both times. Not just that, but despite failing, O'Reilly tried to befriend Finn Balor and get him in The Undisputed Era.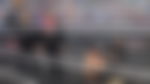 Adam Cole continued that after a lot of thought, he realized Kyle O'Reilly was nothing more than a lapdog, a sidekick. Cole said O'Reilly is comfortable sitting on the sidelines, but he's not.
He said, "I'm the greatest NXT Champion there's ever been, and I will never sit on the sidelines because I'm nothing like you." Adam Cole continued, "It was never about friendship. It was never about brotherhood. It was about being the best, and damn it, you're looking at the best."
The former NXT Champion then asked O'Reilly to thank him. Why? Well, as per Cole, KOR wouldn't have made it to the WWE if it wasn't for him.
In fact, The Undisputed Era cannot work without him. Cole listed down his accomplishments and then said that UE and O'Reilly were nothing without him.
ADVERTISEMENT
Article continues below this ad
Adam Cole concluded by saying he can't wait to fight KOR because he knows he will win and prove that KOR is nothing but a lapdog. Cole then signed the contract, followed by Kyle O'Reilly. The show ended with both men standing face to face with security holding them back.
This was undoubtedly the greatest contract signing we've ever seen. The emotion and reality truly showed. Needless to say, their match at NXT TakeOver will surely be a banger.
ADVERTISEMENT
Article continues below this ad