"His Back is Like Brock Lesnar": Joe Rogan's Comparison of 76-year-old WWE Legend Stands True
Published 06/19/2022, 10:30 AM EDT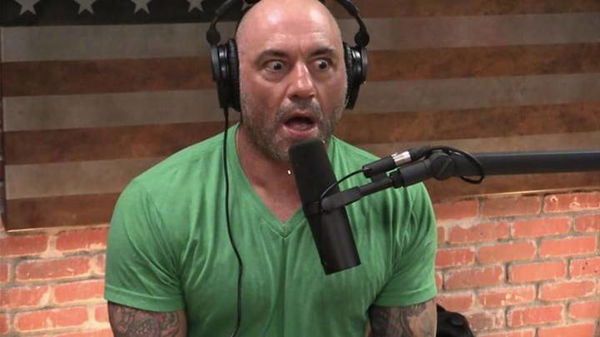 Vince McMahon had been in the professional wrestling business running WWE for over 40 years now. In all those years, Mr. McMahon took the business globally through his company that ran in a territorial way back in the day.
ADVERTISEMENT
Article continues below this ad
He made billions of dollars when the company was into its first boom period. The numbers just grew during the attitude era and WWE defeated WCW. During the attitude era, everyone also got to see Mr.McMahon as a character on-screen.
ADVERTISEMENT
Article continues below this ad
While having matches, Vince McMahon used to wear his wrestling gear to a surprise for all as he was jacked up. Underneath the suit, there was the physique of bodybuilder and wrestler Mr.McMahon hid for a long time.
Joe Rogan and Jake The Snake Robert of the incredible physique of Vince McMahon
It is no secret about Vince McMahon is an avid lover of lifting weights. As per his schedule, Mr. McMahon hits the gym every night after the shows. He works out until midnight before calling it a day.
Sometime back, Jake 'The Snake' Roberts appeared on the Joe Rogan Experience podcast. While Roberts shared some stories about Mr. McMahon, Joe Rogan came up with the topic of Vince McMahon's physique. He shared his reaction to his picture from Men's Fitness cover.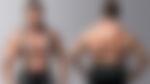 Rogan said, "Oh I forget how long Vince is been in the game, You know what really crazy about Vince, how f**king jacked he is. What he is like 75? Look at him this is him, I mean what in the f**k is that. How is that a 73-year-old? That is insane. Look how jacked his back is. 
He added, "73 years old, his back is like Brock Lesnar. This is insane. Imagine seeing this as a kid. Imagine this is what grandpa looks like. You'll go what the f**k is going on with grandpa. That is insane. 73-years-old. This not anyway possible. The guy is everywhere."
It amazed Rogan like he has been star-struck looking at the picture of Vince McMahon on the Men's Fitness cover. A jacked-up Mr. McMahon with chains all around his neck will surely make anyone go, how he is still at this physique at 76 – years old.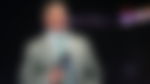 McMahon's SmackDown promo left WWE Universe confused
Vince McMahon is under investigation after news circulated over allegations that he paid $3 million to a former employee with whom he had previously had an affair. However, after stepping down from the position of chairperson for a while, WWE announced Vince McMahon was scheduled for the latest episode of SmackDown.
ADVERTISEMENT
Article continues below this ad
McMahon came out and said the tagline of WWE, "Then, Now and Forever", appeared when the show started. He added one more word 'Together' to it and welcomed the Minnesota crowd to SmackDown. Moreover, the interim- chairperson as of now is Stephanie McMahon.
ADVERTISEMENT
Article continues below this ad
The crowd chanted Vince McMahon's name on the show before he entered the ring. However, it disappointed the fans when Mr. McMahon spoke nothing about his stepping down as the chairperson.
Watch this story:-  Dwayne Johnsons Daughter Simone to The Undertakers Daughter Kaia – Meet Daughters of Top WWE Stars