The Undertaker is undoubtedly one of the most enigmatic and influential entertainers in the past 30 years. His impact on the pro-wrestling world is undeniable, not to mention his ultra-recognizable persona on the ring. His in-ring gimmick worked so well because it was always shrouded in mystery and intrigue. Mark Calaway, the man behind the Undertaker never did any interviews. In the eyes of the fans and audience, the facade was never dropped, which made the character so much more interesting. Seth Rollins expressed his opinion on The Undertaker breaking his 30-year-old character
Recently, everything has changed, with Mark Calaway making himself present in the media and all platforms. Contrary to what would be expected of the deadman, Mark has opened up more than ever before. 'Undertaker – The Last Ride' has exposed a side of the man and the character, never done previously. He has never been put under such a huge microscope, and the Undertaker has never been seen so clearly before. This raises questions as to whether or not the character will be as interesting, now that there is no mystery behind it. Seth Rollins shared his thought on this matter.
Seth Rollins doesn't think The Undertaker would work today
"12-year-old you, if you had seen The Last Ride, it would have ruined everything. But we didn't have that and he wasn't in the prime of his career. His character doesn't work today" Rollins stated, speaking about The Last Ride. The former WWE Champion spoke about how The Undertaker would be perceived in today's climate, in the light of social media and such. "The Undertaker character is so supernatural, so now that he's at this point in his life where he is comfortable transitioning out of the character and into Mark Calaway, it makes it okay for me to watch it and see him being a human being."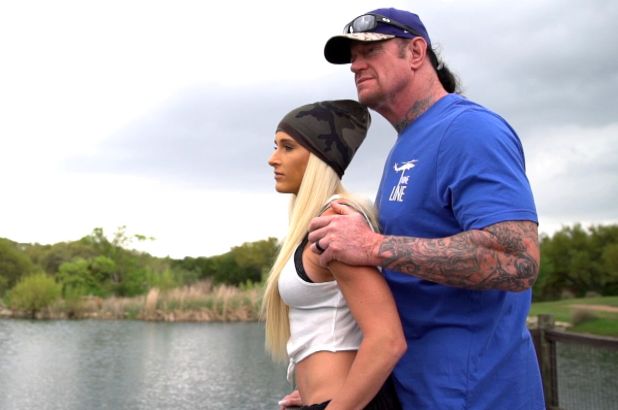 Seth commended Mark Calaway for the timing of the release of the documentary series. As shown multiple times in the first 2 episodes, Mark flirts with the idea of retiring forever. This makes the documentary an interesting study of how fans look Mark and The Undertaker differently. "In the long run, I think it will help him transition into being himself and retirement and whatever the next phase of The Undertaker looks like." He said. 
"He did it cleverly. It wasn't, one day he's The Deadman; the next day, here's The Last Ride. He used the story with AJ Styles to lead him into this place where he's at and he can be The Undertaker on social media too." Seth said. Regardless of the consequences of ripping the facade off The Undertaker, Mark's contribution to the pro-wrestling will never be forgotten.