"His Eyes Light Up"- Daniel Bryan Describes Brock Lesnar's Passion for Wrestling
Published 03/25/2021, 9:30 PM EDT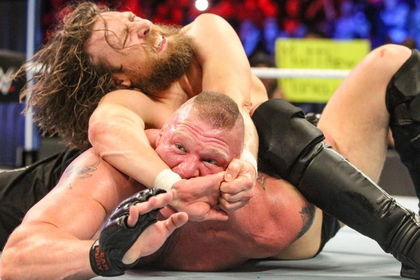 ---
---
Despite being one of the greatest of all time, many claim Brock Lesnar isn't passionate about wrestling. During his long and tenured career, Lesnar put on brilliant performances against opponents from various generations. One such opponent is Daniel Bryan, who commented on the Beast's passion towards wrestling.
ADVERTISEMENT
Article continues below this ad
Daniel Bryan describes Brock Lesnar's passion for wrestling
ADVERTISEMENT
Article continues below this ad
At Survivor Series 2018, Brock Lesnar faced Daniel Bryan in the Champion vs Champion match. The WWE Champion was the underdog against the Universal Champion, but took the fight to him. What began as an extended squash ended up being one of the best pro-wrestling matches of all time.
Speaking to TalkSport, the former WWE Champion commented on Brock Lesnar's passion towards pro-wrestling.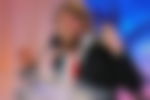 "Wrestling Brock Lesnar, I don't think anybody appreciates how great Brock Lesnar is and the mind that he brings to wrestling. I also think, and from a character perspective I've said this on a Talking Smack or whatever, but it's actually not true, is I think Brock Lesnar loves this."
"He just also loves farming, loves being at home and he's not going to do it just because he likes doing it, he's going to do it because 'hey, you need to pay me to put my body on the line' that sort of thing, right? But his eyes light up when he does this. That's the thing."
Many agree with Bryan's claims about Brock Lesnar. Despite being a part-timer, Lesnar's matches often end up being the best matches of the year. "That match is something that I'm really, really proud of, and it was a test for me. I don't think there's been anybody in the history of WWE who's been more excited to take a German Suplex from Brock Lesnar than me."
Matches that prove the Beast is passionate about wrestling
In 2002, Brock Lesnar proved to the world he was the best thing to walk through WWE's doors. His matches with The Rock, Undertaker and Kurt Angle the following year proved how special the Beast was. However, he left the world of wrestling and joined the NJL, after which he entered the world of MMA.
After his MMA career came to a halt, Lesnar returned to the WWE. Many claimed his passion for sports entertainment ended the day after WrestleMania XX, but they couldn't be more wrong. Lesnar proved haters wrong by putting on a clinic against John Cena at Extreme Rules.
ADVERTISEMENT
Article continues below this ad
His next great match in WWE would come against Cena again at SummerSlam, where he dominated him with sixteen German suplexes. As the WWE Champion, he defended the title in an insane triple threat match against Seth Rollins and John Cena at the Royal Rumble. He even dropped the title to Rollins at WrestleMania in one of the all-time great wrestling moments.
Even without the title, his rivalry with the Undertaker was as bloody and violent as their 2002 rivalry. Matches against AJ Styles, Goldberg and of course Daniel Bryan proved Lesnar's passion for the business.
ADVERTISEMENT
Article continues below this ad