"Holy Moly": Fans Go Wild As Dwayne Johnson Senses Black Adam's Defeat Against "Bada**" BTS
Published 10/20/2022, 8:00 AM EDT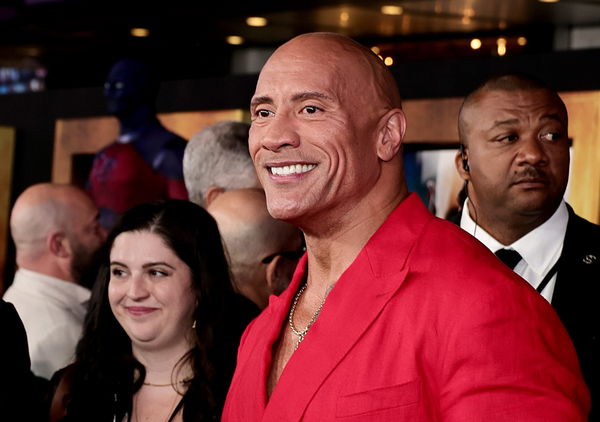 How do you further promote a movie that millions and millions of people have already bought tickets for? Well, Dwayne Johnson has the perfect answer to that question: Reach out to an existing fanbase and show them your love. Recently, with just a tiny brief clip of a promo video, Johnson stole the hearts of millions of fans who didn't even know about him in the first place.
ADVERTISEMENT
Article continues below this ad
In this mentioned clip, Johnson was asked about who would win in a fight between Black Adam and BTS. The Rock, knowing full well who was going to watch this video again and again, answered that he thinks BTS sweeps the floor easily. He even mentions the BTS ARMY, saying that in front of the power and love of the fans, his superpowers are nothing.
ADVERTISEMENT
Article continues below this ad
If you know anything about music, nationwide or international, you know who BTS is. The K-pop mega-group that took over the world in the mid-2010s and amassed one of the biggest fan bases in the world, that's who. While they had a massive presence in music earlier, their interactions with other celebrities and sports people have grown enormously.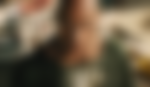 The newest addition to this interaction is none other than Dwayne Johnson. But don't think that Johnson is the only WWE wrestler to show his love for BTS. The former WWE World Champion, John Cena, has also shown his love for BTS and their fans.
BTS fans shower love on Dwayne Johnson after his inauguration as part of the ARMY
In the video Johnson clearly mentions, "30 Million Albums sold, which is absolutely incredible & they have an ARMY. That's how badass they are, they've got a shot at beating Black Adam."
Having two of the greatest wrestlers under the sky, BTS is really stacking up heavy with their fans.
I knew my man wouldn't disappoint 🥰 Add this to the list of reasons I love @TheRock

— Ariadne 🧶 (@lovemazeariadne) October 19, 2022
Johnson not only won new hearts but showed his own fans what he thinks about BTS.
For any uninitiated, BTS fans have taken the color purple as the recognition of a BTS fan.
One could see that Johnson not only mentioned the ARMY but also mentioned their power of buying out BTS albums.
BTS fans are absolutely going crazy with one of the biggest actors in the world recognizes BTS' power.
so apparently, we have john cena and dwayne johnson???? holy moly

— maecy (@xc_mpbx) October 20, 2022
Even WWE is having trouble getting the two, but BTS has both of them in their corner.
ADVERTISEMENT
Article continues below this ad
Cena bland era???

— Namjoon is my DADDY but we can share (FLIRT ERA) (@874pavedthewaY) October 19, 2022
In a funny tweet, one BTS fan thought Johnson was John Cena and this made this fan call out The Rock as a bland version of Cena.
ADVERTISEMENT
Article continues below this ad
WATCH THIS STORY: 50 Years of The Rock: Dwayne Johnson's Greatest Achievements in WWE
Tell us what you think of Johnson showing his love for BTS in the comments below.