HOLY S**T! Braun Strowman Throws Shane McMahon From the Top of the Steel Cage at WrestleMania 37
Published 04/10/2021, 10:42 PM EDT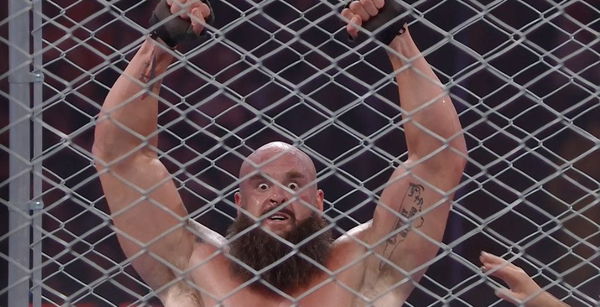 ---
---
Although the booking for Shane McMahon vs Braun Strowman left a lot to be desired, they delivered an entertaining steel cage match. From innovative spots to decent storytelling, this match pleasantly surprised the fans. McMahon once again proved he's a maniac for taking terrifying bumps at WrestleMania, while Strowman bulldozed his way to a big win.
ADVERTISEMENT
Article continues below this ad
Braun Strowman destroys Shane McMahon at WrestleMania 37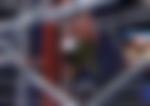 ADVERTISEMENT
Article continues below this ad
Elias and Jaxon Ryker attacked Braun before he entered the cage, which Shane tried to keep shut like his life depended on it. Braun's legs suffered a ton of damage courtesy of the attack with the chair. Shane's quickness then countered Braun's strength, at least with the Monster's feet damaged.
Shane ripped off a piece of metal from the top of the cage and used it to attack Braun. However, Shane soon met the steel cage surrounding the ring after Strowman tossed him into it. Strowman controlled the action for a bit until a snap DDT swung the odds in his favour.
Just as Shane looked like he was about to exit the cage, he hit Braun with an amazing Coast to Coast for a nearfall. Elias and Ryker tried to help Shane escape by scaling the cage, but Braun knocked them to the outside, and Shane fell from the top of the cage.
Braun once again tried to stop McMahon from escaping, but Shane hit him with a toolbox right on the top of his skull. Shane tried to climb down, but Braun trapped his hand in the cage mesh and ripped the cage wall apart to pull McMahon inside! The Monster stood atop the cage, clutching McMahon's shirt and then tossed him down!
The running powerslam finished things off for McMahon.
Shane McMahon's horrifying WrestleMania spots
ADVERTISEMENT
Article continues below this ad
McMahon's fall at this year's 'Mania wasn't the most terrifying spot in his career. From WrestleMania X7 to this year's event, McMahon has wowed everyone with his bold stunts.
At WrestleMania 32, Shane wrestled the Undertaker in a Hell in a Cell match which ended in shocking fashion. With Taker laid out on a table, Shane dove off the top of the Cell but crashed and burned through the announcer's table.
At WrestleMania 35, Shane and The Miz fought to the top of a scaffolding in their Falls Count Anywhere match. The Miz hit a terrifying suplex from the top of the scaffolding, and Shane hit the crash pad below with a resounding thud.
ADVERTISEMENT
Article continues below this ad