"How Can These People Do This"- Bad Bunny Is Shocked With Triple H and The Undertaker's Long WWE Career
Published 05/29/2021, 12:15 PM EDT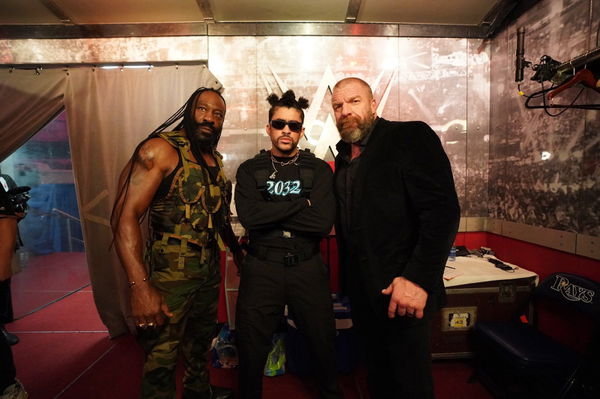 ---
---
Whoever calls WWE fake doesn't understand the gruelling training the pro-wrestlers go through. Each of them need to be trained about the jumps, falls, using weapons, and other factors that keep them safe inside the ring. Bad Bunny, being a new entrant, gave his views about the Superstars willing to endure this for years.
ADVERTISEMENT
Article continues below this ad
It astounded him that each of the Superstars who have remained in the game have continued to withstand the pain from the jumps and falls for decades. To him, it's not something that is everyone's cup of tea. The fact that pro-wrestlers are doing it constantly for years at a stretch is quite amazing.
He referred to The Undertaker and Triple H during the interview. He explained how 'The Deadman' and 'The Game' have pulled forward the company for years while executing some of the most painful moves in WWE history.
ADVERTISEMENT
Article continues below this ad
It's true the veteran Superstars have had to endure severe pain during their career. Many have suffered critical injuries that have led to the end of their in-ring careers. On the other hand, most wrestlers have taken time off to heal from injuries, which have led to their storyline being cut short.
Unfortunately, even to this day, many refer to WWE being fake. Not only does it undermine the efforts the company puts in to produce entertaining shows on a weekly basis, but also the painful experience the wrestlers go through to ensure the fans receive high-quality entertainment. However, the Superstars have often come to the rescue of WWE. They explained why it's incorrect to call WWE completely fake.
Watch This Story: WWE Superstars Who No-Sold Their Opponents' Finishing Moves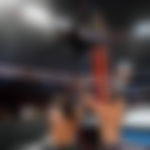 A while ago, Randy Orton got into an argument with rapper Soulja Boy after he publicly claimed that WWE was completely fake.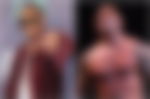 The brief journey of Bad Bunny in WWE
The rapper made his wrestling debut in 2021 and teamed up with Damien Priest almost immediately. The company booked him in a storyline with The Miz and John Morrison, and they faced off at WrestleMania 37. Priest and Bunny captured the match.
However, it was Bad Bunny's performance which received immense praise. He sold every move that was executed on him and worked very well with the experience pro-wrestlers.
ADVERTISEMENT
Article continues below this ad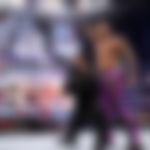 In fact, WWE trained him for three months continuously to prepare for him for WrestleMania. During this time, he realized how real WWE is.
Currently, he has taken a break from WWE to focus on his songs and music. The company pulled off a segment between Triple H and Bad Bunny where The Game handed a briefcase containing a microphone to The Rapper and asked him to do what he does best.
ADVERTISEMENT
Article continues below this ad