"How F****g Dare You Try Body Shame Me"- WWE Superstar Alexa Bliss Trashes a Fan
Published 07/12/2021, 10:21 AM EDT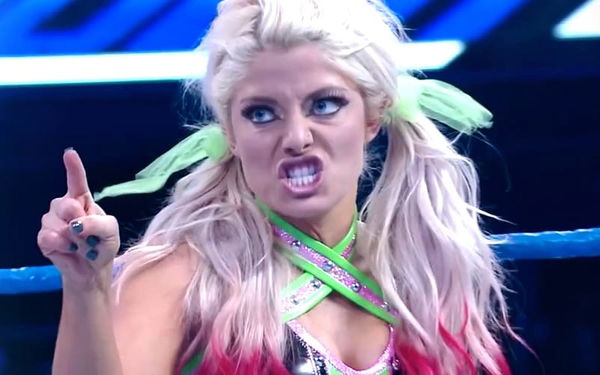 Body shaming and abuse on online media is something that has grown like a virus in this world. Anyone with an electronic device has an opportunity to say whatever he desires without even being questioned by anyone.
ADVERTISEMENT
Article continues below this ad
WWE Superstars have also been the victim of this crime. Female Superstars have been the ones who have been targeted the most over the years. WWE Superstar Alexa Bliss is now the latest victim of body shaming as the former Women's Champion was abused on Twitter by comparing her body size with her old pictures.
Watch this Story- Brock Lesnar's Most Brutal Assaults in WWE
ADVERTISEMENT
Article continues below this ad
Alexa Bliss reacts to being body shaming
Alexa Bliss was enraged with the incident as she replied to the tweet that body-shamed her. Bliss responded by asking how someone could body shame her by comparing the size of her b*tt. The tweet in which Bliss was body-shamed had four pictures of Alexa that were taken over the years. Alexa replied by saying that those images were taken years before, and only one of them was a recent one.
#1. how F'Ing DARE you try to body shame me. #2. All pics except last one are very old. #3 I haven't been able to control my weight loss lately since being sick a few months ago . #4 all u have to say about my career since 2013 is pics of my butt? I pity u ✌🏻bless https://t.co/n6G6rX76jx

— Lexi Kaufman (@AlexaBliss_WWE) July 12, 2021
Bliss then continued by stating that she had undergone an enormous weight loss that she couldn't control, as she was sick for a month.
Alexa then ended her message by pitying the person behind the tweet. Many WWE fans supported Alexa's bold decision to rise above the abuse. These actions from WWE Superstars will surely inspire other individuals to show the same courage and stand up against body shaming.
Rise above hate
Alexa Bliss isn't the only one who was recently abused online. Piper Niven, who recently made her debut on WWE RAW, was also subjected to body shaming after her debut. The former NXT Superstar was viciously trolled and body shamed for not having the "Perfect Body" or the exact shape of other WWE Superstars.
ADVERTISEMENT
Article continues below this ad
However, Niven, who was deeply saddened and frustrated with such behavior, responded maturely and decided to rise above the hate.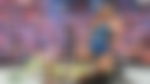 This recurring incident is seen across several sports and is not limited to just the WWE. Body shaming and online abuse have become mainstays in sports and entertainment worldwide. The only way to eradicate this social evil is to stand against these incidents and call out people publically for their actions.
ADVERTISEMENT
Article continues below this ad