How Did The Undertaker Get His Nickname?
Published 07/11/2021, 9:24 PM EDT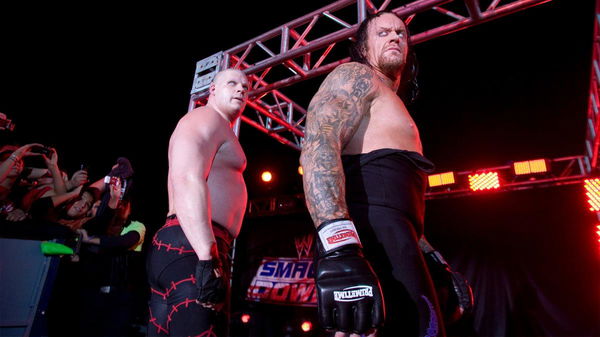 ---
---
When it comes to the world of wrestling and WWE, perhaps there are just a few athletes that may match the might of The Undertaker. Born in Texas, Mark Calaway made his debut in 1990 at WWE Survivor Series as the demonic half-human and half-vampire wrestler. Things were different back then with characters enjoying mystical storylines and rich character history.
ADVERTISEMENT
Article continues below this ad
ADVERTISEMENT
Article continues below this ad
But Mr. Calaway proved that he was different. The former high school basketball player had briefly pondered over making a career playing professional ball in Europe. Instead, he shifted his focus to wrestling and the rest, as they say, is history.
He enjoyed a wrestling career in the WWE that spanned a period of three decades. However, he was not always the giant phenomenon that we've come to know in recent years. Read further to know more about the origins of his name, The Undertaker, and his longstanding reputation as one of the greatest wrestlers of all time.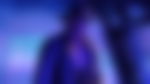 How did Mark Calaway transform into The Undertaker?
Mark Calaway's first appearance in the WWE universe when he was announced as the mystery partner of Ted DiBiase's Million Dollar Team. He eliminated Koko B. Ware and Dusty Rhodes before he was kicked out of the match.
When he first entered the WWE universe, he was known as "The Master of Pain." He later picked up nicknames such as Texas Red, The Punisher, Punisher Dice Morgan, Commando, Mean Mark Callous and also, Kane The Undertaker. Of course, the latter was later broken into two,
Mark got the nickname, The Undertaker, while his younger brother picked up the name Kane. What followed was a thorough and dedicated commitment to his character which he even followed while away from the wrestling ring.
ADVERTISEMENT
Article continues below this ad
The Undertaker has gone on to win every major title that the WWE universe has to offer. But his brand was more than just a few wrestling moves and cameo appearances. The Taker received Wrestling Observer Newsletter's Best Gimmick award from 1990 to 1994.
Arguably, critics claim this persona is the best that WWE will ever see. We do not disagree. Since retiring from professional wrestling in 2020, Calaway has been spending time with his wife Michelle McCool and four kids.
ADVERTISEMENT
Article continues below this ad