How Did Vince McMahon React When a Fan Attacked Stephanie McMahon? Kurt Angle Shares a Shocking Incident
Published 02/20/2021, 11:15 AM EST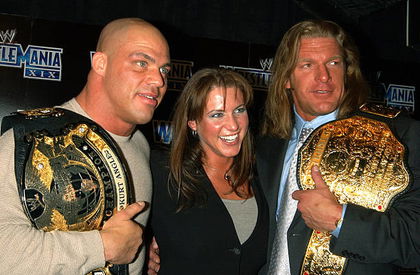 ---
---
WWE fans can be a crazy bunch of people. The kayfabe has successfully created a line between heels and babyfaces, and WWE fans have bought into that. WWE has been successful in determining who's a heel and who's a face, but this has come back to harm them. In one instance, it was the boss' daughter, Stephanie McMahon, who was subjected to an assault by a fan.
ADVERTISEMENT
Article continues below this ad
Kurt Angle reveals a fan attacked Stephanie McMahon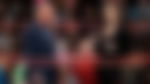 ADVERTISEMENT
Article continues below this ad
On his podcast, the Kurt Angle show, Angle narrated an instance of how Stephanie McMahon was attacked by a fan at a wrestling show. The Billion Dollar Princess played a heel on television and would get fans riled up with ease.
At one show, Stephanie found herself at the end of an attack with a baseball. The daughter of Vince McMahon had a baseball thrown at her by a fan seated in attendance. Undoubtedly, Vince blew a gasket.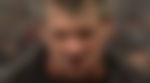 "This is crazy. So, I was going to call the police, and I called Vince McMahon instead earlier that night during the show. Stephanie walked down the ramp and someone threw a baseball at her, and Vince went to security and said, 'You find the SOB that did that. I don't care how much money it takes; you tell fans, you keep offering money until they say yes.
"100 dollars, you know if they don't want to do it for 100, 200, 300, 400, 500. So, security was going around asking the fans, and they weren't going to tell, and they ended up doing a really high number, and one of the fans said, 'He did it'."
Vince McMahon truly dealt with the situation in the same way anyone would expect him to.
Is Steph the best heel in WWE?
Since her television debut in 1999, few on-screen personalities have been as menacing as Stephanie McMahon. The Billion Dollar Princess has portrayed a villainess in three different decades and has been the primary antagonist in many rivalries.
In 2000, she and Triple H ruled WWE with an iron fist. The Game held the WWF Championship while McMahon, a non-wrestler, held the Women's Championship. They were finally put in their place by The Rock and Kurt Angle.
ADVERTISEMENT
Article continues below this ad
In 2014, McMahon became a permanent thorn in the side of Daniel Bryan. When the Authority were ousted from the company after losing at Survivor Series, Bryan returned from injury and celebrated in front of them.
The sheer joy in the arena at the sight of Bryan celebrating his triumph over Stephanie, and the Authority was thoroughly satisfying, proving how good she was in her role.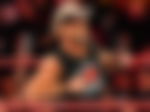 ADVERTISEMENT
Article continues below this ad