"How Does It Work to Be a Woman in WWE?" – Lacey Evans Opens up on the Struggle Prior to Her Pregnancy Announcement
Published 03/06/2021, 11:15 AM EST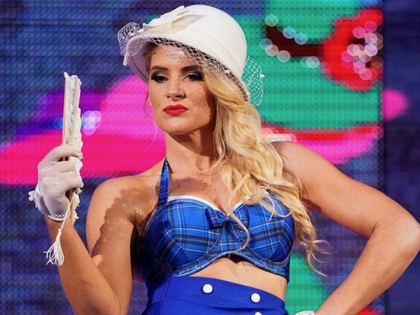 ---
---
Lacey Evans spoke to The Bella Twins on their podcast, The Bella Twins. The three Superstars spoke about their journey towards motherhood and how it affected their professional lives.
ADVERTISEMENT
Article continues below this ad
Primarily, Lacey Evans discussed how she felt two different emotions when she learned about her pregnancy. However, she embraced pregnancy and is looking forward to her second child.
"We're blessed to be able to birth children and extend our families. But we also have jobs to do in sports, like physical athletic jobs. So it's kind of a blessing and a curse. Don't get me wrong; I'm so head over heels excited. My husband, I've been with since I was fifteen. My daughter has been begging for a sibling since NXT.
ADVERTISEMENT
Article continues below this ad
"And as a woman, I have to look at my baby and say 'I can't. I'm chasing, I'm so close, I'm almost there.' I have to prove to this company, to the world and to myself that I have what it takes to be successful and then I promise."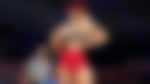 Now that she is pregnant, Evans revealed that nothing is more important than her child. In fact, she has no regrets that she lost a couple of opportunities that will never return.
"You can't be pregnant out there with a big belly kicking butt and taking names. It was a lot on my shoulders. Like I said, that opportunity is gone now. So I mean, there're like pros and cons, but at the end of the day I wouldn't change a thing."
Lacey Evans explained how WWE reacted to her news
Evans revealed she always wanted a second child. Unfortunately, she didn't know if that would negatively affect her pro-wrestling career.
In fact, several sports have seen women not returning to the field or the ring after becoming a mother. Nevertheless, Evans wanted to know WWE's take on this.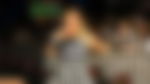 "So I honestly went to WWE and asked 'how does it work to be a woman in WWE and wanting to extend their family?'"
She wanted to do this when she wasn't being used by the company. However, Vince McMahon approached her with the angle of Charlotte Flair and Ric Flair. She agreed, but one week before her match at Elimination Chamber against Asuka, she got to know she was pregnant.
"There's a guilt, you know, you feel guilty because there's so many people working for these storylines. From the writers to Charlotte to her father. And I'm just like 'dang.' But what can you do? It took me from 8:15 to 8:40 to figure ou thow to write that up and inform the powers that be that this is where we're at."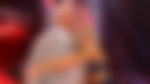 ADVERTISEMENT
Article continues below this ad
WWE changed the angle, and after Evans announced her pregnancy, the storyline progressed like Ric Flair was the father. Of course, it was resolved when Ric Flair and Charlotte Flair cut a promo where he explained he wasn't the father.
It is expected that Lacey Evans will return to the company following her pregnancy and hopes to pick up with Charlotte Flair upon her return.
ADVERTISEMENT
Article continues below this ad