How Many Children Does The Rock Have?
Published 12/07/2021, 3:10 PM EST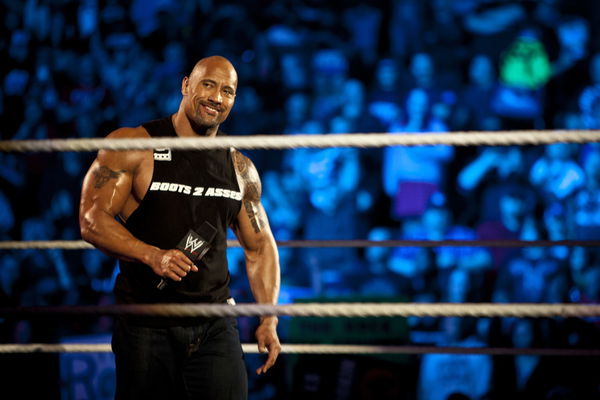 Dwayne Johnson aka The Rock is a name that is widely known to the WWE Universe. There is not one soul who wouldn't be able to recall the name of The Rock.
ADVERTISEMENT
Article continues below this ad
However, while his professional life is widely talked about, his personal life doesn't get that much insight. In fact, fans may not always see Johnson with them, but the man has a beautiful family.
How many children does The Rock have?
ADVERTISEMENT
Article continues below this ad
Currently, The Rock has 3 children.
His oldest daughter, Simone Alexandra Johnson, was born on August 14th, 2001. She decided to follow in her father's footsteps, and is actively working to become a WWE Superstar.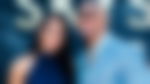 Johnson's younger daughters have quite the age difference with his oldest.
Jasmine Johnson, born in 2015.
Tiana Gia Johnson, born in 2018.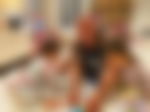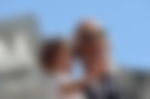 How many baby mommas does The Rock have?
Dwayne Johnson has two baby mommas.
Johnson married longtime friend and business partner, Dany Garcia, in 1997. Johnson and Garcia were blessed with Simone Johnson in 2001. However, their marriage did not work, and the couple divorced in 2008.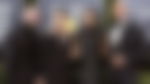 Nevertheless, they have remained friends and co-own companies.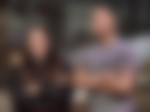 Lauren Hashian is Dwayne Johnson's second wife, and mother of his younger daughters, Jasmine and Tiana.
Who is The Rock's wife?
As noted above, Johnson and Dany Garcia married in 1997 but divorced in 2008. Now, since they knew each other since he was 18-years-old, Garcia became Johnson's manager a few years after their divorce. She has been a part of his business world since then.
On the other hand, Dwayne Johnson met Lauren Hashian while shooting for The Game Plan. They started seeing each other after Johnson's divorce with Garcia.
Johnson and Hashian tied the knot in 2019.
What does Lauren Hashian do for a living?
Johnson's wife, Lauren Hashian, is a singer, music producer, and songwriter.
In fact, some of her work is featured in Netflix Original Red Notice, which stars Dwayne Johnson, Gal Gadot, and Ryan Reynolds in lead roles.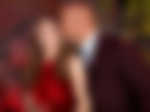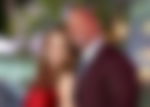 ADVERTISEMENT
Article continues below this ad
The Rock's other baby : Seven Bucks Production
Seven Bucks Production is the brain child of The Rock alongside his first wife, Dany Garcia. It is a multi-platform production house. Interestingly, he named it so because of the amount he had in his wallet before becoming a WWE Superstar.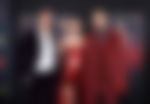 "In 1995, I called my old man when I landed in Miami [after getting cut from the Canadian Football League's Calgary Stampeders] and I said, "Dad, you gotta come get me." I didn't have a car at that time. He drove in his little truck from Tampa to Miami, picked me up, and we were on our way up I-75, the famous Alligator Alley, and I thought, Shit, how much money do I even have? Pulled out my wallet, and yeah, I had a five, a one, and some change. I remember thinking, F*ck, all I have is seven bucks. At that time I wanted so much more." H/t Esquire
ADVERTISEMENT
Article continues below this ad
Since then, he has come a long way! From taking over WWE to taking over Hollywood, Dwayne Johnson is an example of what hard work, determination, and discipline can do for someone!