How Many Kids Does Ric Flair Have?
Published 12/07/2021, 2:00 PM EST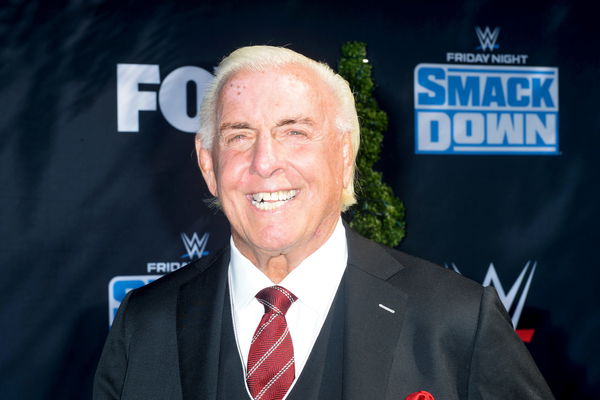 WWE Legend Ric Flair has had a tremendous wrestling career. He is the first-ever 16-time World Champion in WWE.
ADVERTISEMENT
Article continues below this ad
Flair's professional wrestling career is a big part of his life. His wrestling skills and in-ring skills helped him to achieve great success in the business. Fans count him as one of the greatest wrestlers of all time.
Although Ric Flair retired in 2008 in the last match against Shawn Michaels, WWE signed him for guest appearances and other storylines.
ADVERTISEMENT
Article continues below this ad
Flair's wrestling career gave him fame and money along with a lot of popularity.
Ric Flair is the father of the current WWE SmackDown Women's Champion Charlotte Flair. The wrestling fans knew about Ric Flair's wrestling career, but do you know about his personal life?
Who is 'The Nature Boy' married to?
Ric Flair has had an incredible wrestling career and has also had an amazing life outside the ring. Flair has been married 5 times till now.
Ric Flair got married in 1971 to his first wife, Leslie Goodman. The marriage lasted for over a decade, but time changed and their relationship changed with it. After being married for over 10 years, they got divorced in 1983.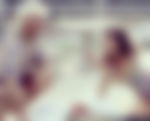 Later in the same year, he married Elizabeth Harrell. She is Ric Flair's second wife. They had a close relationship and were blessed with two children. The Nature Boy's second marriage lasted for 23 years, making it the longest marriage in his life. The couple had a lovely time together until they settled for divorce in 2006.
Ric Flair married his third wife Tiffany VanDemark, a fitness instructor, a few months after his divorce in 2006. This marriage didn't last long as both experienced tensions in their relationship which resulted in their divorce.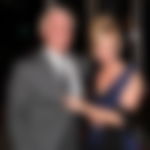 A few months after his divorce in 2009, he married his fourth wife, Jackie Beems. This marriage proved one of the worse nightmares for Ric Flair as he got him involved in heated tension and accusations.
It has also been reported that once Flair had to call the cops for getting assaulted by his wife. This was one of the bad phases of Ric Flair's life. There were many reports of the pair getting involved in physical fights, which resulted in a divorce.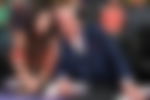 Currently, Ric Flair is married to his 5th wife Wendy Barlow. She is a Canadian All-American-ranked retired professional tennis player and coach. Although they married in 2018, they have known each other since 1993 as she worked for Flair during his WCW run.
How many biological children does Ric Flair have?
Ric Flair has 4 biological children. He has two children, Megan Fliehr and David Richard Fliehr, with his first wife, Leslie Goodman. David Richard is also a professional wrestler like Ric Flair.
From his college days, he had an interest in wrestling. Even in 1999, he wrestled alongside his father in a tag team match. He is the oldest of all children.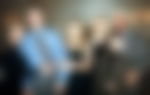 Megan is not like her brother. She chose her path away from wrestling. She is an American actress who acted in shows like 30 for 30, Royal Rumble and WCW Monday Nitro.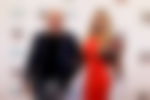 Flair has 2 more children with his second wife Elizabeth Harrell. Ashley Elizabeth Fliehr (Charlotte Flair) and Reid are the children of Harrell. Charlotte Flair is one of the top WWE superstars.
Charlotte made a significant impact in her professional wrestling career, like her father, Ric Flair. She also followed in her father's footsteps and made her wrestling career in WWE.
ADVERTISEMENT
Article continues below this ad
Although Charlotte Flair started just a few years back, she gained momentum in her wrestling career with epic matches. Currently, she is the WWE SmackDown Women's Champion in the blue brand.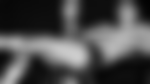 Ric Flair also had a son, Reid, who passed away back in 2013 at an early age. He was the youngest of all children and the younger brother of Charlotte Flair. Reid died at the age of 25. He was also fond of wrestling.
ADVERTISEMENT
Article continues below this ad
The WWE Legend had a wrestling career over 40 years and entertained the wrestling fans. Today, he is recognized as one of the best wrestlers in the wrestling industry.
Watch This Story: Vince McMahon to The Rock: The Biggest Rivals of WWE Legend Stone Cold Steve Austin