How Many WWE Superstars Has Nia Jax Injured in Her Career So Far?
Published 01/10/2021, 7:30 AM EST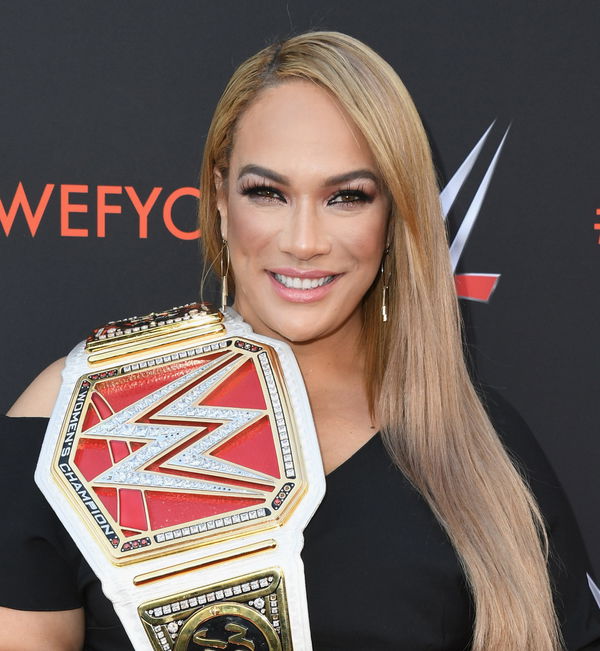 ---
---
Nia Jax comes from the legendary Anoa'i family of pro wrestlers; it is in her blood, but for some reason,  a section of the fans believes that she doesn't really perform on the level her family has over the generations. The 'Irresistible Force' is often at the receiving end of backlash from fans because of her reputation of being an allegedly unsafe worker. Here's looking at everyone Nia Jax has injured (so far).
ADVERTISEMENT
Article continues below this ad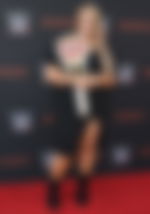 Bayley (SummerSlam title match wasted)
ADVERTISEMENT
Article continues below this ad
Bayley and Nia Jax squared off in a one-on-one match on the July 31, 2017 episode of Raw. During the match, Nia Jax tossed Bayley right out of the ring through the bottom rope. 'The Hugger' was visibly in pain, favoring her right shoulder. Jax threw Bayley with too much force and didn't allow her to get composure.
WWE later announced that Bayley suffered a separated shoulder. This injury also led to Bayley being taken out of the Raw Women's Championship match against Alexa Bliss at SummerSlam.
Charlotte Flair (Nia Jax goes for Charlotte's head)
Charlotte and Nia Jax faced on the October 4, 2017 episode of Raw. In this match, Nia not only botched moves but also could've legitimately injured Charlotte Flair. First, she botched a shoulder breaker and later botched taking the moonsault from Charlotte.
Charlotte's head hit Nia's knee hard instead of her shoulder during the shoulder breaker. The referee was clearly checking on Charlotte, confirming whether she'd be able to continue. The match continued, and so did Nia's botch-a-mania.
All Nia Jax had to do was stand at the right position or even adjust at the last moment to take the Moonsault perfectly from Charlotte, but she did the exact opposite. Nia didn't stand at the right position, nor did she adjust to save Charlotte from going head first into the mat from over 15 feet in the air.
Becky Lynch (The Invisible hand of Nia Jax)
The wrestling world was excited as Ronda Rousey and Becky Lynch were scheduled to face each other at Survivor Series, but Nia Jax played spoilsport. As SmackDown invaded Raw ahead of Survivor Series, there was a huge brawl between the women inside the ring.
During the brawl, Jax legit punched Becky in the face. Lynch herself has said that the punch from Jax blacked her out.
Not just that, but the bloody mess that followed was not the stuff you usually see in the WWE. Either way, the bloody nose made Becky an even bigger star, but it also took away our only chance probably to see them go one on one.
Ember Moon (December 2018)
2018 was a particularly bad year for Nia Jax. She injured three out of the seven women on this list, including Ember Moon, in 2018 alone. Nia and Tamina took on Ronda Rousey and Ember Moon on the December 3, 2018 edition of Raw.
While there was no visible evidence of any injury, Ember Moon's husband Matthew Palmer dropped a tweet on the next day after Raw. He indirectly sent a message to Nia Jax, but soon deleted the tweet. His tweet read, "Hope this unsafe moron doesn't hurt my wife again." 
Kairi Sane (The time Nia Jax took unsafe to new heights)
Kairi Sane suffered a horrific injury at the hands of Nia Jax during WWE Raw tapings in May/June last year. Some critics insist that Jax throws her opponents with all her strength, but she doesn't really think about the other person's stature. Someone like Kairi wouldn't even be able to control her fall if someone like Nia is pushing her with all her momentum.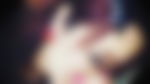 During her match with Kairi Sane, Nia threw Kairi at the steel ring steps. She threw Kairi with so much force that she couldn't turn and take the bump on her back and ended up hitting her head on the steps, busting wide open.
Mandy Rose (November 2020)
The latest addition to 'Superstars injured by Nia Jax' is Mandy Rose. A couple of months ago, Nia Jax and Shayna Baszler brawled with Mandy Rose and Dana Brooke in the ring. Jax threw Mandy outside and couldn't control the momentum behind her shove.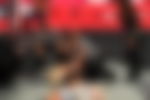 Mandy Rose hit her shoulder hard on the ring apron. WWE did not comment on the injury immediately, but later shot an angle to write off the injured Mandy Rose and her partner Dana Brooke from the Women's traditional Survivor Series match.
Zelina Vega (WWE Evolution 2018)
ADVERTISEMENT
Article continues below this ad
Both Zelina Vega and Nia Jax were a part of the Women's Battle Royal at WWE Evolution – WWE's first ever Women-only PPV. Jax, Ember Moon, and Zelina Vega were the final three women standing in the ring. Jax went after Zelina Vega and threw her out of the ring for an elimination.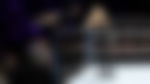 Nia put too much force behind throwing Zelina and eventually led to her being out of action for three weeks. WWE, Nia Jax, and even Zelina Vega were pretty tight-lipped about the incident, but when you re-watch the elimination, you know it was a rough landing.
ADVERTISEMENT
Article continues below this ad
While Nia Jax has many positives in her arsenal, including an inspirational story of how she made it to the big leagues in WWE, she will have to upgrade her skill-set to win over the wrestling purists who have been upset with her in-ring work. If the 'irresistible force' is able to do that, sky is the limit for her.