How Old is Eric Bischoff ?
Published 12/28/2021, 8:00 AM EST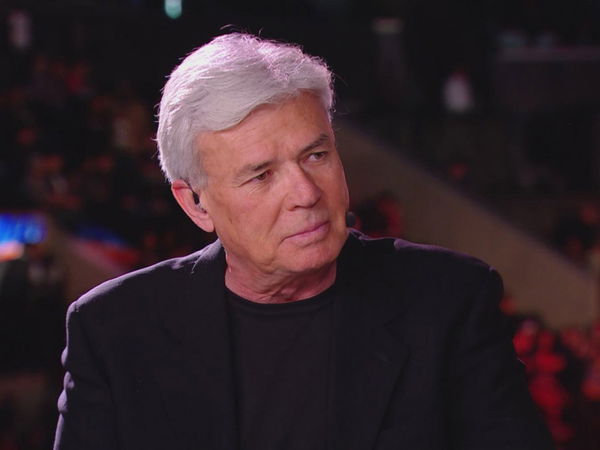 ---
---
Eric Bischoff is an American television producer, professional wrestling booker, podcast host, and has been an executive producer in multiple wrestling federations. His real name is Eric Aaron Bischoff, and he is a big on-screen personality.
ADVERTISEMENT
Article continues below this ad
Bischoff was born on May 27, 1955, and currently, he is 66 years old. Moreover, he has appeared in many wrestling federations like WWE and TNA. He has even appeared on many episodes of WWE Raw and SmackDown.
Bischoff has also competed in wrestling matches and is a former one-time WCW Hardcore Champion. Eventually, Eric Bischoff was a wrestling booker due to which he gained immense fame and recognition. Many of his top wrestlers had a great run in the wrestling industry.
ADVERTISEMENT
Article continues below this ad
Earlier, he used to work as a TV announcer at American Wrestling Association (AWA) until the company closed its doors in 1991. Over time, Bischoff got a good hold of the wrestling industry and he soon applied for WWE.
However, he failed to get into it but luckily got in WCW, the rival promotion of WWE in the 90s. His contribution to the wrestling world brought the spike in the wrestling business when wrestling was at its lowest point. It wasn't until 1993, that Eric Bischoff got a chance to get over a major spot in WCW that changed the company's fate.
In 1993, Bischoff was the one who made WCW a recognizable company to bring top names from WWE, like Kevin Nash, Hulk Hogan, Randy Savage, Ric Flair, Lex Luger, and many more. WCW even gave a tough competition to WWE for a short time.
Over the years, the 'Eazy E' built his empire and personality, signing multiple deals with many wrestling federations. Moreover, he was the one behind the ideology of introducing the nWo into WCW.
What is Eric Bischoff doing now?
The 'Eazy E' has come a long way since WCW. In 2016, Eric made his return to WWE, becoming the executive producer of Friday Night SmackDown. Although he appeared in just some segments, Bischoff gave his best to the company. During the phase of 2016 to 2019, Bischoff had a significant run in WWE in backstage management.
Later, he got replaced with Bruce Prichard as he departed from WWE. Although he never revealed the exact reason, he stated it was on him. In early 2021, WWE announced the new inductees for the Hall of Fame, which included Eric Bischoff, too.
ADVERTISEMENT
Article continues below this ad
Currently, Eric Bischoff is signed to WWE, yet there is no exact information about his contract. Recently, he appeared on Monday Night Raw to serve as the special wedding MC for the renewal of Miz and Maryse's vows.
The WWE Legend is appreciated by wrestling fans for his ideology, and his legacy in the wrestling business is amazing. There is no doubt that even today, Eric Bischoff could lead some amazing segments if he gets the chance to redesign WWE someday.
ADVERTISEMENT
Article continues below this ad
What do you think about Eric Bischoff's legacy? Tell us in the comments.