How Scripted Was WWE Total Divas on E?
Published 01/01/2022, 1:00 PM EST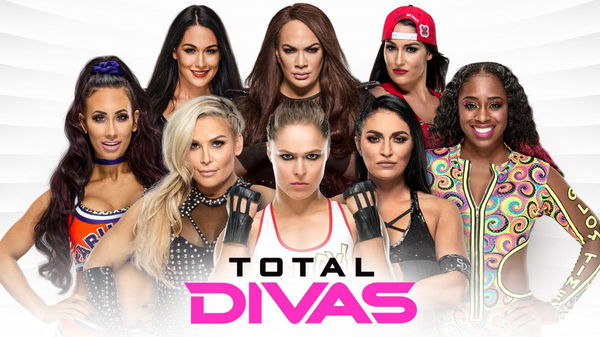 ---
---
Over the years, WWE entertained fans not only through the events and pay-per-views but also through its reality television series. WWE Total Divas is one such series that kept the fans entertained.
ADVERTISEMENT
Article continues below this ad
Nia Jax, Alexa Bliss, Natalya, Naomi and several female wrestlers appeared on this reality television series.
Total Divas certainly grabbed the attention of the viewers. The series included behind the scene footage that gave the audience a look into the lives of WWE superstars. It became an immense success and continued for 120 episodes.
ADVERTISEMENT
Article continues below this ad
It aired on E! from July 2013 to December 2019. Former WWE superstar Nia Jax recently held a Q & A on her Instagram story. And Jax answered some very interesting questions. One person asked Nia, "How scripted was Total Divas?"

Following this question, the former WWE superstar had an interesting reply to it. She noted the reality television series was 98% scripted. The series ended back in December 2019.
Speaking of Nia Jax, there are lots of speculations about her future in professional wrestling since she got released from WWE recently.
Watch This Story: Roman Reigns' Spear to Brock Lesnar's F5: Most Devastating WWE Finishers of 2021
For how many seasons did WWE Total Divas got aired and in which seasons did Nia Jax appear?
WWE Total Divas had nine seasons in total. The first season continued from July 2013 to December 2013. Next, in 2014 and 2015, the series got its second, third, and fourth seasons.
Soon after that, the fifth and sixth seasons aired in 2016 and had 14 episodes and 16 episodes, respectively.

The seventh season aired from November 2017 to January 2018 and had 12 episodes. In 2018 and 2019, WWE Total Divas got its last two seasons and had 10 episodes each, which is the lowest number of episodes in a WWE Total Divas season.
ADVERTISEMENT
Article continues below this ad
The third season of Total Divas got the highest number of episodes of the series. But the series premiere in 2013 remained the highest rated season premiere. It had 1.34 million viewers.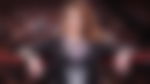 Nia Jax became a part of the main cast for the final three seasons. She appeared alongside Carmella, Natalya, and many other wrestlers. Prior to becoming a member of the main cast, Jax made guest appearances in Season 6.
ADVERTISEMENT
Article continues below this ad
Did you enjoy watching the Total Divas? Which season was your most favorite? Let us know in the comments below.