How Tall is WWE Megastar Brock Lesnar?
Published 10/22/2021, 10:15 AM EDT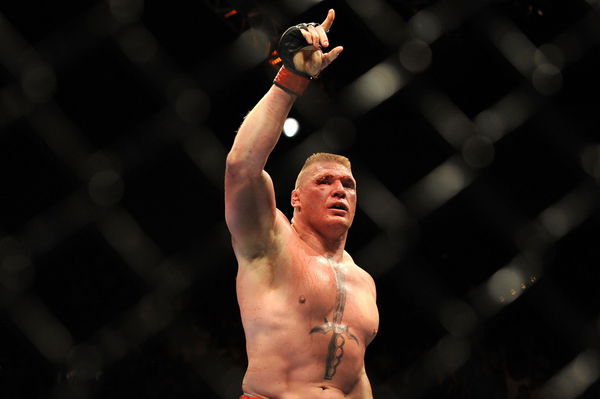 ---
---
Brock Lesnar is a beast, there are no two ways about it. The man has conquered nearly every sport he has ever competed in, starting with amateur wrestling during his younger days, to transitioning into a career in NFL playing as a defensive tackle for the Minnesota Vikings.
ADVERTISEMENT
Article continues below this ad
Then moving to pro-wrestling where he wrestled in WWE and Japan and then eventually dominated the world of mixed-martial-arts in UFC, 'The Beast' has done it all. In fact, he became the world heavyweight champion in the UFC back in 2008 by defeating Randy Couture in dominant fashion. This was just his fourth pro-MMA fight thus signifying that he is a true menace at whatever he puts his mind to.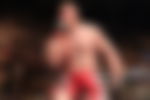 When he made his way as a professional wrestler for WWE (formerly known as WWF) in 2002, they rightly termed him as 'The Next Big Thing' because he was unlike any superstar who was present on the roster at that time. A wrestler with an imposing physique but could move like a man half his size.
ADVERTISEMENT
Article continues below this ad
Ever since his debut, the WWE has claimed that the 'Beast Incarnate' is 6 feet and 3 inches, which means 191 centimeters and 1.91 meters.
Watch This Story: Roman Reigns Puts Down Brock Lesnar, Becky Lynch Retains: Best Moments From WWE Crown Jewel 2021
How tall is Brock Lesnar exactly?
As noted WWE claims that he is 6'3, even on WWE playing cards Brock Lesnar's height is mentioned as 6'3″. However, this is his "billed height" and not his actual height.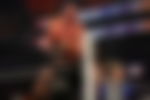 Wrestling companies tend to give their wrestlers a "billed height" which means that the wrestler's height will be calculated after he has dawned his boots/wrestling gear.
ADVERTISEMENT
Article continues below this ad
This "billed height" also gives the impression for wrestlers to appear bigger and grab more attention and look more legitimate in the process.
ADVERTISEMENT
Article continues below this ad
However, Lesnar's real height is 6 feet and 1 inch, which means 185 in centimeters and  1.85 in meters. This means that if Lesnar appears in front of the WWE Universe barefoot, he would appear 6'1″ and not 6'3″.