Hulk Hogan and Jim Hellwig aka The Ultimate Warrior's Bittersweet Relationship
Published 12/13/2021, 2:30 PM EST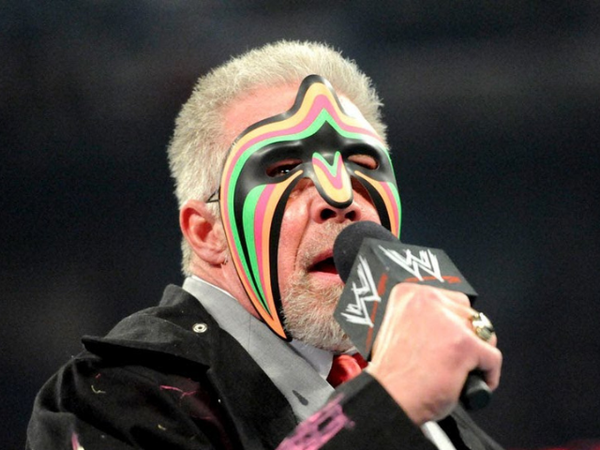 ---
---
The story of The Ultimate Warrior, Hulk Hogan, and his relationship with Vince McMahon is something that every wrestling fan should know about.
ADVERTISEMENT
Article continues below this ad
Warrior was strongly connected to Hogan and McMahon throughout his life, professionally and personally. But, not all of those were good times.
Warrior quickly climbed to pro wrestling's top echelon
ADVERTISEMENT
Article continues below this ad
The Ultimate Warrior started off his career as a bodybuilder. However, it wasn't long before he realized that pro-wrestling was the way to go.
In 1985, he was at a bodybuilding training camp where he was invited by a group of bodybuilders to form a wrestling team. This is when he knew what he should truly pursue and abandoned his bodybuilding dreams.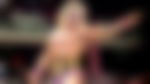 Warrior made his WWE debut in June 1987. Initially, he was doing house shows as the Dingo Warrior but at the 25th episode of Wrestling Challenge, he came on television as The Ultimate Warrior.
The company continued to push him by putting him against jobbers. His high energy entrances paired with violently shaking of ropes helped him get the audiences' attention.
Finally in 1988, Warrior got his big break. WWE put him in a storyline with Hercules Hernandez. They faced each other at Wrestling Chellneve in 1988, and Hernandez was disqualified for using the steel chain. Soon after this, he made his WrestleMania debut at WrestleMania IV and won.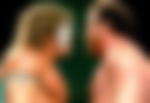 By now, he had reached a point in the company where the fans knew his name and his game. All of these led to a storyline with the man who was at the top of the industry in the 1980s, Hulk Hogan.
The Ultimate Warrior took the title from Hogan at WrestleMania VI
As his rise continued, The Ultimate Warrior had the fortune of taking on Hulk Hogan. The duo had a few confrontations and finally met for a title match at WrestleMania VI.
Hogan put his WWE Championship on the line while Warrior put his Intercontinental Heavyweight Championship on the line. Their match was termed 'The Ultimate Challenge' and Warrior pinned Hogan. This made him the first wrestler to hold two titles at the same time and the only one to hold these two at the same time.
But, Warrior had to give up his Intercontinental Heavyweight Championship since WWE did not allow any wrestler to hold two titles at the same time.
By now, Warrior had reached the industry's peak. There was no pulling him down. But, like all good things, even this had to come to an end.
He sent WWE CEO McMahon a list of demands
In 1991, Warrior entered into a battle with Vince McMahon over his pay. On July 10th, he sent a letter to The Big Man asking for a pay that would actually compensate him for his efforts.
First, he wanted to be paid $500,000 for his WrestleMania VI match. Next, he wanted to be paid the same for WrestleMania VII. Keeping those aside, he demanded the company pay him the exact same that they paid Hulk Hogan. Additionally, he demanded the company show him proof that the pay demand was being abided by.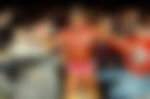 Next, Warrior wanted at least four days off every other time period but this did not apply to PPVs. Moreover, he wanted the company to give him a significant portion of revenue earned via merchandise sale.
He ended the letter stating: "I have tried to speak as a friend, but maybe I don't have the qualities you required to seek me out as a friend. The videotaped apology was the icing on the cake – you see it as business so whether I like it or not I must do the same. Whatever your decision I can and will live with it. Till then I remain home with one who cares."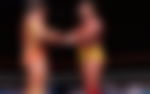 Vince McMahon agreed to every demand made by The Ultimate Warrior
The Big Man wrote back saying that he will adhere to the demands. In fact, no other WWE athlete would get paid more than him. Little did Warrior know that this was all just too easy!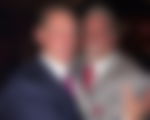 At SummerSlam, Vince McMahon handed a letter to Warrior revealing that he was suspended effective immediately. McMahon claimed that he had no option but to do what Warrior said to ensure he turned up to the event. Now that it was done, the company was done with him and suspended him immediately.
His career declined after his first suspension
The Ultimate Warrior did not take too kindly to this suspension and sent his resignation letter in October 1991. At this point, WWE refused to accept it since he was under contract till September 1992.
During mid-1992, Hulk Hogan was about to leave WWE and this is when Vince McMahon contacted him again. Warrior returned at WrestleMania VIII to rescue Hulk Hogan.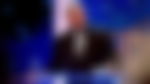 This time when he returned, Warrior was given creative control but it didn't quite work out. Even though he was booked with Randy Savage and pro-wrestlers at the highest level, his career never took off like it did the first time.
Even though the company had plans of setting him up for a second WWE Championship title run, some rules about substance abuse and steroids rendered it difficult. Ultimately, Vince McMahon had to suspend him again for not adhering to the rules.
WWE released a documentary critical of the former champ
After Warrior left, the company released a DVD quite a few years later named The Self Destruction of the Ultimate Warrior. In that, several notable individuals of the wrestling industry such as Triple H, Vince McMahon, Hulk Hogan, and others have given their views on Warrior.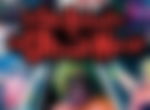 However, this DVD caused harm to Warrior's reputation since most of it was critical. The interviews narrowed down on some of his characteristics and behaviour which gave a negative impression of to man.
Warrior referenced the documentary in 2014 during his Hall of Fame speech and claimed that a lot of the things shown in the documentary were hurtful.
The Ultimate Warrior patched things up with Hogan before his death
The Ultimate Warrior tragically passed away at the age of 54 when he suffered a heart attack in Arizona on April 8th, 2014. But, that was the same year WWE inducted him into the Hall of Fame, and resolved the differences between McMahon and Warrior.
ADVERTISEMENT
Article continues below this ad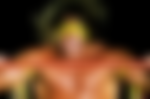 He even appeared on Monday Night Raw one day prior to address the WWE Universe with a heartfelt message.
ADVERTISEMENT
Article continues below this ad
But, there was another who had a personal rivalry with Warrior, Hulk Hogan. Reportedly, Warrior took a shot at Hogan for being a selfish individual. This did not sit well with The Hulkster. Moreover, Warrior's rift with McMahon over demanding equal pay as Hogan played a role as well.
When he passed, Hogan revealed that Warrior and he had sort out their differences. But, Warrior's wife revealed that Warrior never reached out to Hogan in any shape or form and she never received a call from Hogan after Warrior's tragic demise.