"I Want to Be Trump's…": Millionaire Hulk Hogan Once Hinted at a Possible Political Partnership With Donald Trump
Published 08/22/2022, 9:00 AM EDT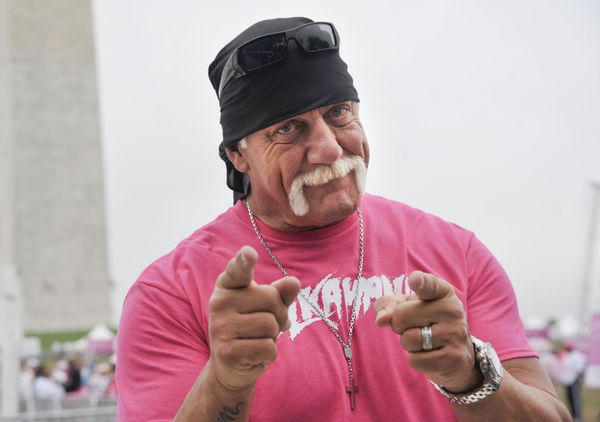 The 2013 Hall of Fame class of WWE had one special inductee. It was none other than the business tycoon Donald Trump. The former President of the USA has currently been on the news a lot. Ever since his Mar-a-Lago residence was searched by the FBI, Trump has constantly been the talking point.
Trump has had a special connection with wrestling. He appeared at WrestleMania 23 and went against Vince McMahon in a hair vs hair match. Both McMahon and Trump had WWE superstars representing themselves. While McMahon lost the bout, Trump cemented his legacy in wrestling by shaving Vince McMahon's hair.
ADVERTISEMENT
Article continues below this ad
WWE legend and wrestling icon, Hulk Hogan has also been very vocal about the former President. In a video from 2015 by TMZ Sports, Hogan was asked which presidential candidate Hogan would be in the ring with. To which, the Hulkster replied, "Presidential candidates? In the ring? I don't want to be in the ring with any candidates." He then proudly said, "I want to be Trump's running mate."
Hogan then concluded the video and said, "Did you hear that? Vice President Hogan". Hulk Hogan had been publicly vocal about Trump's run as President. The then presidential candidate was publicly endorsed by Hogan on various occasions.
When rumors rose that Trump would fight for the Presidential spot back in 2015, Hogan was some of the early supporters who jumped on Trump's ship. The video by TMZ Sports also proves how much Hogan was in support of former USA President Donald Trump.
ADVERTISEMENT
Article continues below this ad
Hulk Hogan was slammed by Mick Foley for body shaming him
WWE Legend Mick Foley is often regarded as one of the most brilliant hardcore wrestlers of all times. He is most popularly known for his Hell in a Cell spot with The Undertaker in 1998. While Foley did not sport a traditional jacked-up wrestler physique, Hulk Hogan had one of the most impressive physiques in the industry.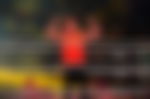 In an old video with TSN, Hogan was heard body shaming Mick Foley. Foley did not receive the statement well, and he said that the tone in which Hogan spoke hurt him. Although Foley and the Hulkster have good ties now, back then Foley stated that Hogan's words came out as a result of jealousy because Foley's book was doing good in the market, but Hogan's wasn't.
ADVERTISEMENT
Article continues below this ad
Watch this story: WWE Legend Hulk Hogan's Greatest Moments