Hulk Hogan's Foolish Decision Cost Him Close to $200 Million
Published 12/31/2021, 7:30 AM EST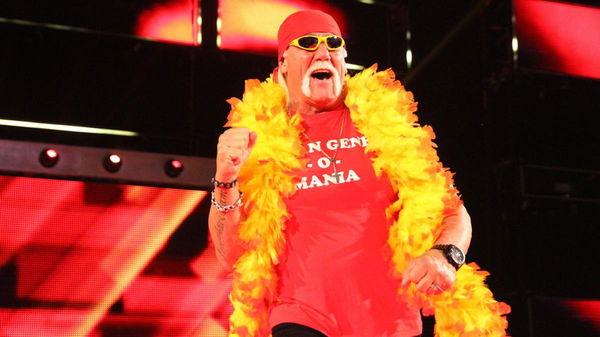 Everything that the two-time WWE Hall of Famer Hulk Hogan touched in the pro-wrestling business turned to gold. However, it was not the same for him outside of the wrestling world.
ADVERTISEMENT
Article continues below this ad
While making a fortune between the ropes, Hogan made some underwhelming decisions for investing in some business ventures.
For example, the former WCW champion launched a restaurant called 'Pastamania' in 1995, when he was still wrestling for Ted Turner's promotion and WCW marketed the campaign with full force.
ADVERTISEMENT
Article continues below this ad
However, the restaurant shut down in less than a year. But no other worse business decision comes close to Hulk Hogan missing out on a deal to endorse a grill, which was later given to heavyweight boxer George Foreman, and we know the grill as George Foreman grill.
The story behind Hulk Hogan's blender
Back in 1994, the WWE Hall of Famer probably made the worst decision of his life. You all must be really familiar with the George Foreman grill, probably because you grill your burgers and bacon every weekend.
Watch This Story: Roman Reigns' Spear to Brock Lesnar's F5: Most Devastating WWE Finishers of 2021
However, George Foreman was not the first person the grill company approached. Originally, they wanted the wrestling sensation, Hulk Hogan, to endorse the grill and make it a phenomenon.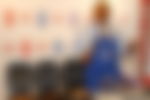 In 2011, Hogan revealed how he endorsed a blender instead of the grill. Now, there are two sides to this story.
When the grill company approached the Hulkster's agent to seal a deal for the endorsement. Though, the agent wasn't able to connect with Hogan, as the former champ was out picking his kids from the school.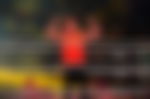 However, some say that Hulk Hogan had a proper discussion with his agent when he endorsed a blender and a meat maker.
The George Foreman Grill
In a conversation with the legendary heavyweight boxer George Foreman in 2014, he confessed he has made more than $200 million in total.
During the interview, he admitted that sometimes he got paid a whopping $8 million dollars monthly. Till now, George Foreman grill has sold over 100 million units.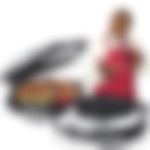 The Hulk Hogan Ultimate Grill
ADVERTISEMENT
Article continues below this ad
After Hogan couldn't get his hands on the grill, he endorse a blender named 'The Thunder Mixer'. The blender operated on two AA batteries.
However, Hulk Hogan rebounded from the 'Thunder Mixer' to come back with another kitchen appliance: 'The Hulk Hogan Ultimate Grill'.
ADVERTISEMENT
Article continues below this ad
Hulk Hogan tried to redeem himself with what seemed to be a chance of a lifetime. Sadly, the Hulk Hogan Ultimate Grill didn't do the job and got lost in the market.