"It Worked for Him" – WWE Legends' Advice That Did Wonders for Stone Cold Steve Austin
Published 12/13/2021, 11:30 AM EST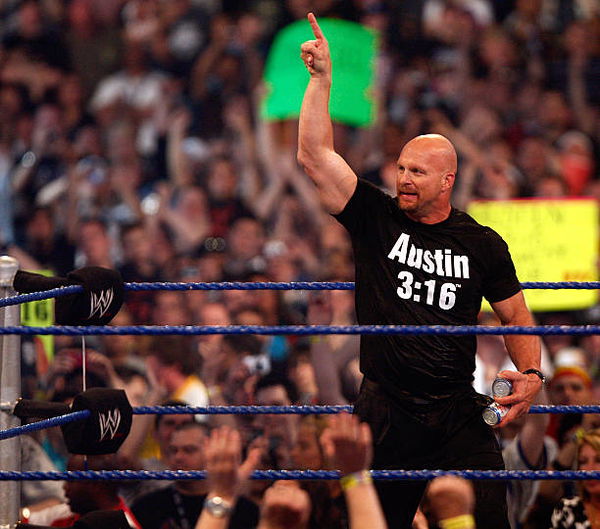 ---
---
The Honky Tonk Man was a WWE wrestler who not many people remember. HTM was popular in the 80s and 90s for resembling one of the greatest musicians, Elvis Presley. Stone cold.
ADVERTISEMENT
Article continues below this ad
He is best known for his first WWF run, in which he held the Intercontinental Championship. Tonk set the record as the longest-reigning Intercontinental champion, holding it for 64 weeks.
Honky ultimately lost it to The Ultimate Warrior at SummerSlam in 1988. He has had feuds with high-profile names such as Randy Savage, The Hart Foundation, and Brutus Beefcake.
ADVERTISEMENT
Article continues below this ad
After WWF, he wrestled on the independent circuit and WCW as well. However, Eric Bischoff fired Honky because of some management issues.
He retired back in 2019 from professional wrestling. In that same year, WWE inducted him into the Hall Of Fame.
Honky Tonk Man discloses the advice he passed on to Stone Cold.
Honky Man appeared on Stories With Brisco And Bradshaw to talk about his storylines in WWF with Austin Idol, the fans, and Steve Austin.
He told Brisco and Bradshaw about the advice he gave to Stone Cold, as his popularity was rising in WWF. [H/T Wrestling Inc.]
Honky revealed Austin was not happy about getting cheered as he wanted to be a heel persona.
"He said, 'These fans are cheering for me. Man, I want to be a heel. I don't know what to do. They're cheering everything I do'," 
"I said, 'Steve, keep doing what you're doing. Do the same thing. Don't change it. If they want to cheer for you, keep doing it. Let them switch you.' I said, 'If they switch you, they're gonna love you. No matter what.' So he kept doing the finger and 'Hell yeah!' and all that stuff, and it worked for him."
These words could have been why Stone Cold became the icon he is in WWE history. So thank you Honky, for encouraging Austin 3:16 to keep going with his gimmick!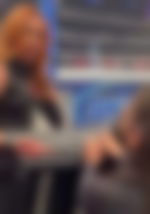 Honky Tonk Man talks about his first time meeting Hulk Hogan
In the same podcast, Tonk reminisced about meeting Hulk Hogan. When he met Hogan, he wasn't as big a star as today, yet Tonk could sense something about Hogan that screamed a 'superstar.'
Before becoming the Hulkster, he wrestled in the independent circuit as Terry Boulder. He traveled across the country and put in the work before fame.
But even when he wasn't famous, he had that star quality to draw a crowd.
"[Hulk Hogan] drew one hell of a house down there in Dothan, Alabama with Harley Race. They were at the football stadium there, turning people away. 16, 18,000 people they packed in there for that thing." [H/T to ITRWrestling.com]
ADVERTISEMENT
Article continues below this ad
 "I knew the minute I saw him, though, I knew the minute I saw this boy walk in, he had this thing about him. I mean, he had money dripping off of him," HTM said.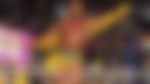 Unfortunately, Honky and Hulk have had many issues with each other, which aren't a secret. He seems to have hated everyone he worked with during his career.
ADVERTISEMENT
Article continues below this ad
So, if Hulk Hogan impressed the man who hates his guts, it is a testament to his star power.