Hulk Hogan Once Highlighted How Being in 'The Public Eye' Made His Son a Great Man After Facing His Personal Demons: "Nick Wasn't Appreciative Enough…"
Published 01/17/2023, 3:30 PM EST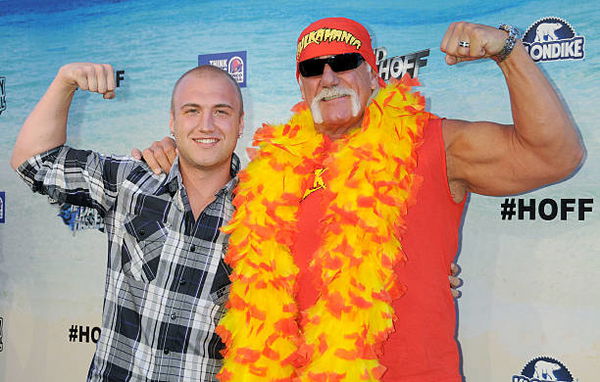 Wrestling surely isn't for the faint-hearted. Apart from sacrificing one's well-being, a performer has to deal with various personal issues of their own. While the gimmicks portrayed by an athlete might create a larger-than-life illusion. They too have a life of their own to which they go back after entertaining fans. Hulk Hogan is certainly one of the biggest names to have come from wrestling. Many facets of his life were discussed in the 2008 documentary 'Hulk Hogan and Family'. Including a tough time for the family concerning son Nick Hogan.
ADVERTISEMENT
Article continues below this ad
The Hulkster was set on a path of surreal domination, particularly in the era of the 80s. The wrestling fans had never quite encountered such a phenomenon as he was. However, like anyone, he had to deal with some tough moments in his personal life. His son, Nick Hogan's arrest, shook the entire household. Daughter Brooke and The Immortal One agreed that it's one of the best things that has happened to junior Hogan.
Brooke and Hulk Hogan provided their opinions
ADVERTISEMENT
Article continues below this ad
Brooke Hogan said, "You know, Nick for being in his situation for being in the public eye it was a good lesson definitely he got a wake up call".  Hogan also shared the same sentiment as daughter. He said, "Nick wasn't appreciative enough he didn't realize you know what his priorities were. And I think for whatever crazy reason this has all happened to make Nick not a good person, to make him a great man".
The wise words from Hogan were heeded by his son. He had not gotten to the wrong side of the law since then yet. The father-son duo's common interest in cars brought the whole family together. Nick Hogan has always been interested in racing and is an accomplished driver. He is the holder of a Formula D license as well.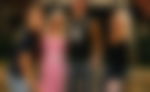 The Immortal One's impressive car collection has never been hidden from the audience, he regularly posts about it on his social media account.
ADVERTISEMENT
Article continues below this ad
Hulkamania in the Hollywood
The Hulkster appeared in movies way before it was common for wrestlers to make it big in Hollywood. WWE legends, The Rock and John Cena, have gone on to build successful careers in the business. The Hulkamania movement was quite rife in the 80s. The next decade was also as fruitful when Hogan joined the erstwhile WCW, leaving Vince McMahon red-faced.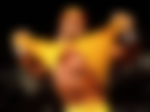 ADVERTISEMENT
Article continues below this ad
Hulk Hogan is sometimes credited with making wrestling as big as it is today. However, he had to deal with his personal issues like any normal person would. Hogan and his daughter were quite glad to see Nick Hogan out of prison. And were quite appreciative of the benefits it had on him in the long term.
Watch This Story: WWE Legends Who Acted In Films Featuring Hulk Hogan
Edited By: Debmallya Chakraborty