Hulk Hogan Threatens Wrestling Fans Coming Close to His Daughter Brooke Hogan
Published 05/25/2022, 8:00 AM EDT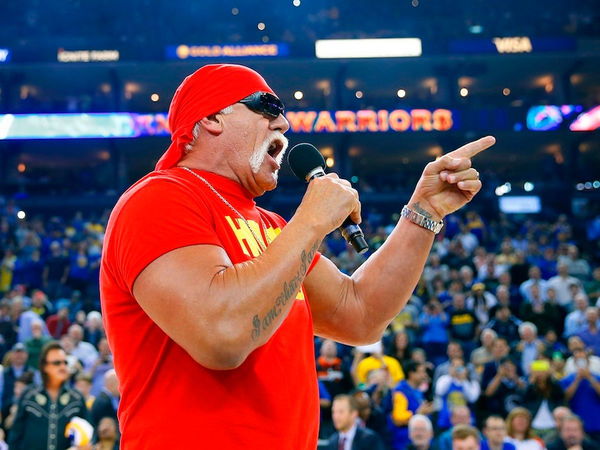 Hulk Hogan is someone who is quite active in social media. The Hulkster even made some posts in the past related to his children on Facebook. A few days earlier, Hogan told the fans to not to get too friendly with her daughter Brooke Hogan at the MegaCon Convention 2022.
A week ago, Alpha Omega announced Brooke Hogan as their exclusive guest at MegaCon Convention 2022 last week in Orlando. Fans had the opportunity to get autographs and have some pictures with Brooke Hogan.
ADVERTISEMENT
Article continues below this ad
In reply to that post, Hulk Hogan noted that if anyone gets too friendly with her daughter at the event, he will break them in half.
In his Facebook post, Hogan wrote, "Brookemania will be runnin wild at #megaconorlando so stop by and get your pictures and autos, but make sure you don't get too friendly or I'll break you in half brother!!!!".
Watch This Story: WWE Superstars With The Highest Number of WrestleMania Matches
Brooke Hogan is not a professional wrestler like her father. But she is also a star. Thus, fans will love to get photographs with Brooke Hogan. The Hulkster's daughter is a media personality, actress, singer and model.
Brooke Hogan is not a stranger to the pro wrestling fans. She appeared in WWE and Impact Wrestling alongside her father, Hulk Hogan. And her appearances in WWE and Impact Wrestling grabbed the attention of a lot of fans.
Is Hulk Hogan making his in-ring return later this year?
It has been a long time since the fans saw Hulk Hogan in action. At 68 years of age, it is unlikely that he is going to return to in-ring action. Recently, there have been rumors Hogan is going to be Ric Flair's opponent at the Starrcast V event.
ADVERTISEMENT
Article continues below this ad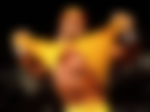 In an interview with Wrestling Shoot Interviews, former WWE star B. Brian Blair took Hogan's name while talking about Flair's last match. When directly asked if Hogan will be Flair's opponent, Blair hesitated at first and then claimed it as a rumor that he read online.
ADVERTISEMENT
Article continues below this ad
Ric Flair and Hulk Hogan are two of the greatest pro wrestlers of all time. And if Hogan vs Flair really happens, it will be a treat for the fans. But they will also be worried about their health. Both of them are over 60 and have had health issues in the past.
Do you think these legends will have the one last fight this year? Share your thoughts in the comments below.