Hulk Hogan's Daughter Once Compared Him With Michael Jackson While Recalling His Iconic Feat of Strength: "This Big Recognizable Star Worldwide"
Published 11/14/2022, 3:15 PM EST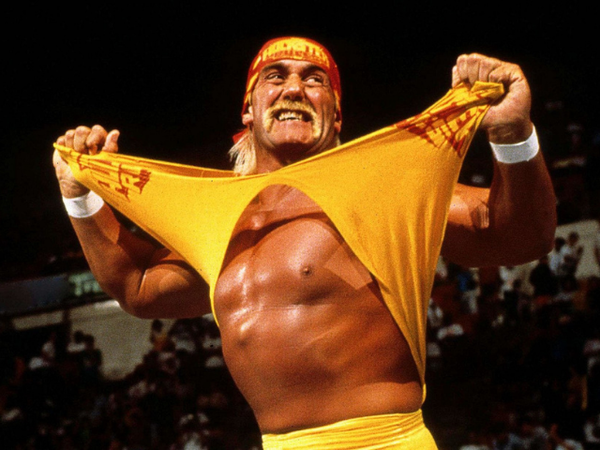 Hulk Hogan has ample nicknames in professional wrestling. Fans call him "The Hulkster', 'The Immortal One', or 'Hollywood Hogan, etc. Every nickname goes with an era the WWE Hall of Famer spent during his active wrestling days.
ADVERTISEMENT
Article continues below this ad
Shockingly, once The Hulkster's daughter Brooke Hogan gave another nickname to her father. The nickname is after a famous pop star and associates Hogan's contribution to the business.
ADVERTISEMENT
Article continues below this ad
A few months ago, The Schmo interviewed Brooke Hogan at WrestlCon in Dallas, Texas. He asked Hulk Hogan's daughter, her favorite WrestleMania match of her father. She shared being a fan of the Hogan vs Andre the Giant match from WrestleMania 3. However, while praising her father, she gave a new nickname to the WWE Legend.
Brooke said, "I did just watch the match with him and Andre and I've seen it before and I really love it, I really watched it really carefully this last time and I was really amazed. I just add a post on Instagram, I know he's my dad, but so hard to comprehend that he's this Michael Jackson of wrestling and this big recognizable star worldwide."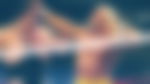 Michael Jackson is no small name in the world of pop. The King of Pop was a huge star back in the 80s and 90s worldwide, while The Immortal One rose to stardom in WWE.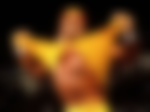 They both ruled their industry during their prime. Their popularity never saw a downscale as, even today, Jackson is a major name in the music and dancing world. Similarly, Hogan is the greatest star in wrestling.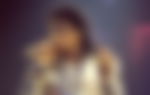 It's not just Brooke Hogan, but a majority of wrestling fans would call Hulk Hogan vs Andre the Giant a legendary match. They had a unique chemistry and trust factor, which let Hogan easily lift Andre and slam him in the ring on the grandest stage.
Hulk Hogan recalls fans requesting him more than Michael Jackson 
"With Great Power Comes Great Responsibility" is a dialogue from the Spiderman movie which is applicable to real life. Similarly, the 12-time world champion felt this early in his career when Hulkamania rise.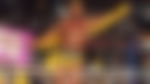 While talking with James Arthur Ray Hogan recalled becoming the most popular star. Moreover, he got calls to meet several kids at the hospital who were recovering from serious diseases. As The Immortal One says fans wanted to see him more 'The Gloved One' or any other star.
ADVERTISEMENT
Article continues below this ad
Watch This Story: WWE Superstars With The Highest Number of WrestleMania Matches
The WWE Hall of Famer said, "And for several years the character Hulk Hogan was requested more than Mickey Mouse at Disney World, Michael Jackson, Mr. T and all the kids were dying and had one last wish: wanted to come talk and to see me for their last wish which was at first tough for me."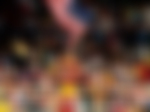 ADVERTISEMENT
Article continues below this ad
During the mid and late 80s, Hulk Hogan was on a different level. He was the epitome of success in wrestling, as his popularity tremendously grew every year. Additionally, children were huge fans of his and so he was called to meet them the most.