Hulk Hogan's Saudi Arabia Flight Ordeal That Could've Turned Life-threatening
Published 08/10/2022, 12:00 PM EDT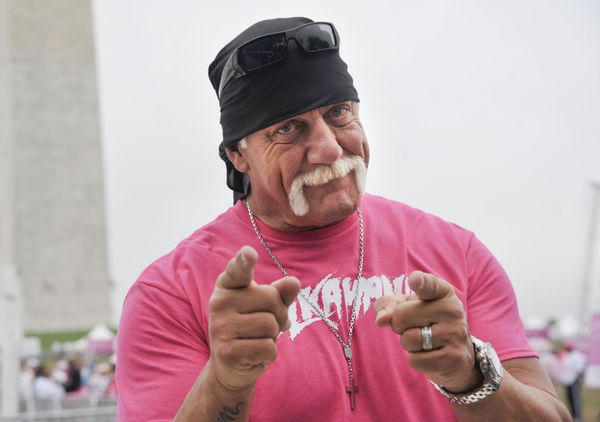 WWE wrestlers are no strangers to surprises and challenges in the ring, but what about outside the ring? WWE legend Hulk Hogan took to social media to open up to fans about his "crazy" landing in Iceland.
The Hall of Famer was traveling to Saudi Arabia with Jimmy Hart and Ric Flair to attend Thursday night's Crown Jewel pay-per-view in 2019 when his aircraft underwent a dramatic malfunction. The plane stopped in Iceland in a bone-chilling landing procedure.
ADVERTISEMENT
Article continues below this ad
"Alright guys, we are here in Iceland, and there's our plane that we just had a really hard landing on. We blew out the tires, and the brakes have melted. That thing's not going anywhere," said Hulkamania while explaining the situation from the airport apron.
Hulk Hogan reminisces about the scary plane landing
The mere thought of such an incident would strike a phobia of heights and airplanes. But we are talking about a 12-time World Champion over here — Hogan did not halt his journey and pushed forward in another jet. Further, the trio very conveniently found another ride to Saudi Arabia in a similar jet — talk about having connections!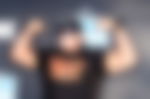 "Over there is a buddy of ours, and he's got the same type of plane we're on. He's going to be graceful enough to let us climb on board and continue the journey. We're going to make it," said Hogan. He did not specify who this buddy of his from Minnesota was, nor did he share that Flair was on the flight with him, too. But the latter was because of storyline confidentiality.
Even though Hogan did not share the name of this buddy of theirs from Minnesota,  PWInsider.com claims it was Brock Lesnar himself! Brock Lesnar had a match-up scheduled with Cain Velasquez for Crown of Jewel.
ADVERTISEMENT
Article continues below this ad
The Nature Boy was with Hulk Hogan in the rough plane landing
Flair's Wilmington bound flight from Charlotte ran out of fuel moments before landing, leading the flight to go crashing down with a thump. Even though he survived, his back took a massive toll because of the accident.
ADVERTISEMENT
Article continues below this ad
They were all travelling for the 5v5, 10-man tag team match-up scheduled between teams led by Hulk Hogan and Ric Flair. The journey was long and arduous, but the wrestlers reached their destination
— the royal capital of Riyadh. The good thing at the end of it all is that at least they made it safe, giving the fans a huge sigh of relief. 
Watch This Story: WWE Legend Hulk Hogan's Greatest Moments