WWE Attitude Era Legend Hilariously Trolls John Cena
Published 12/14/2021, 7:00 AM EST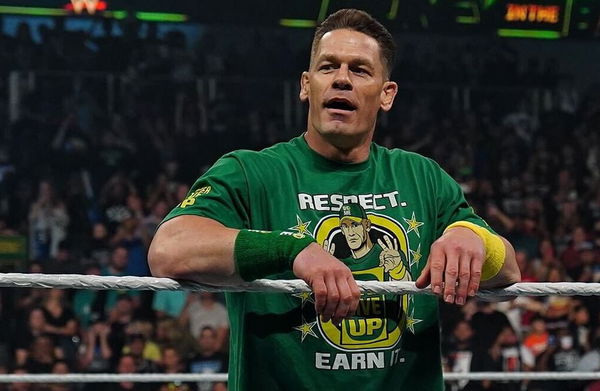 ---
---
John Cena was the face of WWE for an entire decade before he went part-time. During his tenure, he always generated mixed reactions from the fans. However, one thing all wrestling fans might agree on is how Cena always gave it his best to entertain the WWE universe.
ADVERTISEMENT
Article continues below this ad
He fulfilled many dream matches and feuds. However, Cena still seems to have unfinished business with the longest reigning Cruiserweight champion of all time.
ADVERTISEMENT
Article continues below this ad
Hurricane Helms and John Cena were present in the same era of WWE, but they never faced each other. Both men had a face-off in Royal Rumble 2018 and did a few spots. Cena eliminated Helms in the end.
The moment was quite memorable as it marked Helms' return to the company after eight years. The mini-match between Cena and Hurricane even led many to believe that the two might fight in a match soon.
In 2019, John Cena became a part-timer, and fans wondered if he would show up at WrestleMania 35.
Hurricane nonetheless used the opportunity to stir fans up about a potential match between the two.
In reply to a tweet which asked, "Wrestlemania, what match are you looking forward to?" Helms seized the opportunity to stir the fans.
Now that is how you play the fans. The match could have been a fun spot as a follow-up to John and Helms' Royal Rumble moment.
Hurricane trolls John Cena.
John Cena is the king of trolling. His 'you can't see me' jokes will be relevant forever, and his Instagram is peak trolling. But what if someone makes fun of Cena?
Hurricane Helms took to Twitter to troll the 16-time world champion. He posted a picture of their Royal Rumble moment and captioned it, "Free advice to young Pro Wrestlers: Any time you have the opportunity to be in the ring alone, make it count!"
However, in an
interview with Fightful
, Helms revealed the Royal Rumble moment almost didn't happen because
John
was hesitant to do it.
"The idea was for me to get in there with Cena. There were going to be a couple of other guys. 'Think about who you could do something best with.' So, of course, I pick Cena (laughs)."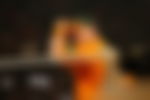 He said the moment would look like the one he had with Steve Austin and Triple H in Rumble in 2002.
ADVERTISEMENT
Article continues below this ad
"At first, Cena was like, 'Ah, I don't want to be the one to throw you out.' I said, 'whether I'm King Kong or not, I think I am. I have to go after Godzilla.' He started laughing, and I knew I had him there." Helms said.
 "It just worked out perfectly, and that pop was ridiculous. As far as us being one-on-one, that was the first time we touched."
ADVERTISEMENT
Article continues below this ad
The moment was indeed a great callback to the past. Whether we'll see a full-fledged match between the two men remains unforeseen, but one can dream, right?