Husband Aleister Black Asked For NXT Move Before Zelina Vega's Release
Published 11/14/2020, 6:30 AM EST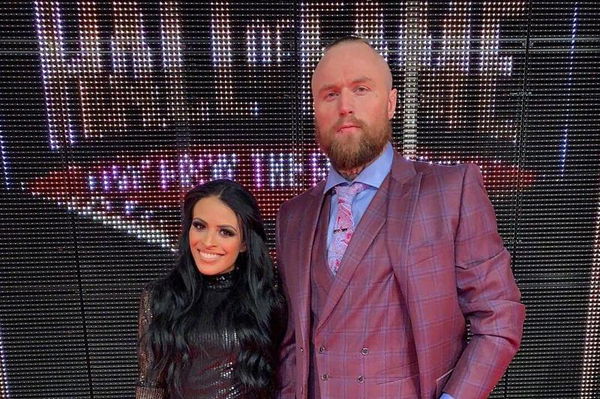 ---
---
WWE released Zelina Vega just hours before Friday Night SmackDown. It comes as a shock to fans and for those in the professional wrestling business. According to a report by PWInsider, Zelina Vega's release comes as part of several wrestlers having a fallout with the company over the Third-Party Entities Edict sent last month.
ADVERTISEMENT
Article continues below this ad
She sent out a couple tweets indirectly commenting on her release from WWE. She also shared an emotional message of gratitude for the WWE Universe and her late father on Instagram.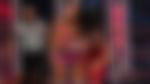 ADVERTISEMENT
Article continues below this ad
WrestleVotes is now reporting that there is more to the release of Zelina Vega. They revealed that frustrations were high from both sides. Although not linked directly, they also revealed Aleister Black asked for a move back to NXT, which was also denied. They tweeted:
There's a bit more behind the scenes to the Zelina Vega release. Frustration from both sides is an understatement. While it can't be directly tied to today's news, Aleister Black recently requested to move back to NXT and was denied. Dissension amongst the parties involved.

— WrestleVotes (@WrestleVotes) November 14, 2020
It seems like WWE and Zelina Vega had a hot dispute. It is well-known that several Superstars within the company are unhappy about the edict.
Zelina Vega was one among the many who showed their dissent towards shutting down Twitch, which ultimately lead to her shocking release. She posted a tweet supporting unionization just a couple hours before Friday Night SmackDown hinting at the real reason for her release.
If there are more releases to come, we must wait and see, but we can surely say that such a firm stance on third-party entities portrays WWE being hell-bent on ensuring their talent doesn't make any extra money.
What Coming Next For Zelina Vega?
Before making her debut for WWE, Zelina Vega appeared for various promotions such as TNA, Global Force Wrestling, ROH, and Shine Wrestling.
ADVERTISEMENT
Article continues below this ad
Her pairing with Andrade seemed nothing short of perfect. Her mic skills coupled with Andrade's work was a genuine delight. No matter where Zelina Vega ends up, it is only going to add more star power to the promotion she joins.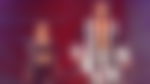 WWE's 90-day no compete clause will keep Zelina from making a televised appearance for any wrestling promotion until February 2021, but you can still catch her on Twitch!
ADVERTISEMENT
Article continues below this ad
A good wrestler and an even better manager, the sky is the limit for Zelina Vega and we hope to see her back in the squared circle, doing what she loves soon enough.