"I Actually Was Totally Shocked" – Chelsea Green On Her WWE Release And Future Plans
Published 04/29/2021, 12:04 PM EDT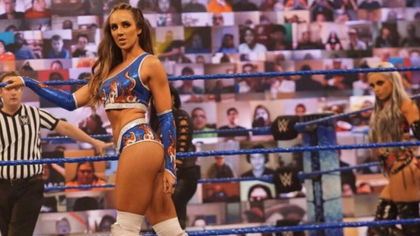 ---
---
Job security is something every employee wants from their company, but not every employee gets it. WWE is no different. In this business, if the officials think you don't have what it takes, then you won't be there for long. Chelsea Green was unfortunate enough to find herself on the short end of the stick.
ADVERTISEMENT
Article continues below this ad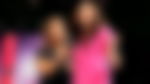 Chelsea Green Talks About Her WWE Release
ADVERTISEMENT
Article continues below this ad
In an episode of "Fightful Pro Wrestling" YouTube channel which aired on April 18, 2021, host Sean Ross Sapp asked Chelsea Green about her WWE release. She replied by saying,
"I actually was totally shocked I'm not gonna lie, I was totally shocked. I understand it you know, i wasn't used and of course when i was used then I broke my arm. So I was definitely shocked and in previous years when they have done the releases I was expecting it more through those releases. I was kind of ready last year and you know, times before but this time I was very shocked because I know my potential in the company, and I know what I bring to the table which is something different you know. Character work and acting skills and promo abilities and that's something that I know I will thrive at when I'm able to show that.
"So yeah, I was totally shocked thankfully I was given a little bit of aheads up a, little warning 'hey there they are cutting people' so I was able to mentally prepare myself just in case. Because I will say, if I hadn't have got that text letting me know I would have thought that that phone call was for my debut and that would have been embarrassing. I am so thankful that I was forewarned because wow I was ready to debut you know. It would have been total shock and who the hell knows what I would have done then."
WWE released a lot of their signed wrestlers starting from February to April 2021. WWE claims that these were due to budget cuts. Regardless of the reason, losing a job puts the person in a serious dilemma about their future.
Future Plans Of Chelsea Green
Along with other discussions on the interview, Chelsea was also asked about her future plans as a free agent. She cheerfully said,
"Yeah all those things [YouTube, Twitch, Podcasts] I'm gonna start doing again. I was doing YouTube for a little bit during the pandemic and I had a lot of fun with it. I need to educate myself a little more in editing and things like that because I love sitting down and editing stuff myself. So I will be doing that and I'm gonna get a podcast up and running here soon.
"I'm trying to sell the idea to Bar Stool but I don't have any contacts so honestly like no shame you know. What I mean like no shame, I put it out there. How is anybody going to know that I want to do something if I don't tell people. I've always been someone like if I'm on a diet or something like that I tell people because then you have to do it. You're accountable and I told the world that I want to do a podcast so now I'm accountable. And you know I got to sit down and I got to do it this week so we're going to get started."
Chelsea talked about her desire to try various platforms like YouTube, Twitch, etc. She feels that she definitely had more to give. But as of now, there have been no talks of the former WWE Superstar making a return.
ADVERTISEMENT
Article continues below this ad
Do you think WWE is right in letting go of so many wrestlers? Comment below and let us know all about it.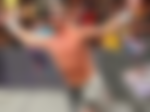 ADVERTISEMENT
Article continues below this ad