"I Admire the Dude" – Booker T Lauds Ric Flair for Staying Relevant to WWE's Product
Published 05/17/2021, 8:00 AM EDT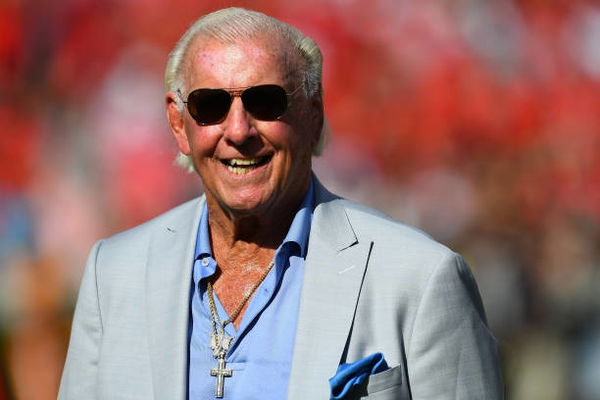 ---
---
Several current and former Superstars hold Ric Flair in high regard. One such WWE veteran Superstar is Booker T.
ADVERTISEMENT
Article continues below this ad
During his conversation with Brad Gilmore, Booker T revealed his opinion of Flair.
"He still got just as much energy. He's still just as quick wit. I mean. I can sit down and have a conversation with Ric Flair and he's definitely coherent. You know, maybe even more so than I am sometimes.. I'm serious. It's just amazing just to see how intellectual he still is. You know! At this stage of the game, I admire the dude."
ADVERTISEMENT
Article continues below this ad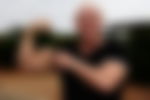 Booker T and Brad Gilmore discuss Flair's ability to change
The WWE Hall of Famer believes that Flair still knows how to be the life of the party and gives off an unmatchable vibe.
"You know, you got to know how to change your levels. You got to know how to go with the times. Ric Flair definitely has been one of those guys who have been able to keep up and understand what the next generation is doing and then say 'hey man, let me see if I can get a piece of the action'. You know what I mean?"
Apart from his capacity to keep up with the changing times, Booker T and Brad Gilmore discussed his unique sense of fashion and style. They specifically discussed Flair's interview with Steve Austin where he wore a Rolex and an iWatch on the same wrist and a diamond ring on the same hand.
Ric Flair has worked with current generation Superstars
Two of the younger talents that 'The Nature Boy' has worked with are Randy Orton and Lacey Evans.
With Orton, Flair was by his side until 'The Legend Killer' decided to cut him loose and delivered a low blow on him. Drew McIntyre rushed out to save Flair from Orton, but Orton had already left the ring by then. Flair was given medical support immediately, and later, he revealed he wanted the night to go differently.
I Wanted Last Night To Go Differently. What I Would Have Said Is I Don't Know What Would've Happened If My Son Was In This Business. But I Do Know What Charlotte Has Done, And Like You Randy, She Is Much Better Than I Ever Was, Just Like You Have Surpassed Your Father. That's it. pic.twitter.com/TNOsjSodVi

— Ric Flair® (@RicFlairNatrBoy) August 11, 2020
After this, the feud continued between Randy Orton and Drew McIntyre.
With Lacey Evans, WWE booked Flair in a romantic angle with her. A part of this feud was his daughter, Charlotte Flair.
ADVERTISEMENT
Article continues below this ad
This unusual romance continued until Evans announced her pregnancy. Ric Flair behaved like it was his child, and Charlotte Flair snapped at him and asked him to leave Raw.
Since then, Flair hasn't appeared on screen.
ADVERTISEMENT
Article continues below this ad