"I Admire Their Strength"- CM Punk Reaches Out to Owen Hart's Family
Published 05/21/2020, 10:45 AM EDT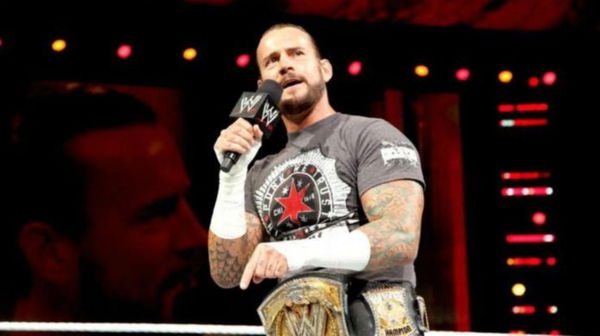 ---
---
Former WWE Superstar CM Punk tweeted about the 'Dark Side of the Ring' documentary episode on Owen Hart. Punk relayed his admiration for Owen's family's strength and resolve in the face of adversity. 
ADVERTISEMENT
Article continues below this ad
The episode focused on Owen Hart, the youngest of the 12 Hart siblings. The documentary went into detail about Owen's history with his family and the Hart wrestling dynasty. A large point of the narrative in the documentary was Owen's incredible ability as a performer in the ring. Eventually, the episode circled around to Owen's fall at the 'Over The Edge' pay per view.
Half way through the Owen Hart episode @DarkSideOfRing. I have to take breaks. Feel like I just want Martha, Oje, and Athena know I admire their strength.

— player/coach (@CMPunk) May 20, 2020
ADVERTISEMENT
Article continues below this ad
Is CM Punk the Owen Hart of our time?
ADVERTISEMENT
Article continues below this ad
It seems almost poetic that CM Punk resonated so strongly with Owen Hart's story and life. Owen was one of the first in the business to question the company and its decisions. When Vince McMahon pushed the WWF into the attitude era, Owen was stuck in a fix. He was a charismatic, likable man and undoubtedly skilled in the ring. But Owen never had a gimmick to his in-ring persona. This saw him sidelined for so much of his early career until his feud with his elder brother Bret Hart.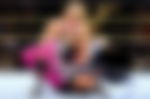 Owen was one of the first to speak out openly against the company's misguided actions and decisions. He challenged the creative team's decisions on his character 'The Blue Blazer' at almost every juncture. Speculations suggest that Owen also hesitated to use the new fly-in entrance gimmick the team had written for him in 1999, which ultimately killed him.
ADVERTISEMENT
Article continues below this ad
It is no surprise that CM Punk out of all people appreciates Owen Hart and his exploits as a wrestler. CM Punk also famously rebelled against the executive part of the WWE, for allegedly holding him back from becoming the best he could. The parallels run extremely deep in this situation, as Punk and Owen Hart alike had an extreme dislike for Vince McMahon also.
It is an extremely sweet gesture on Punk's part to extend his condolences and to show appreciation for the kind of resolve Martha, Oje and Athena Hart have shown in the face of Owen's death.