"I Also Had a Painkiller Problem": WWE Legend Reveals Why Vince McMahon Didn't Treat Him Like a Big Deal Before Retirement
Published 06/25/2022, 12:30 PM EDT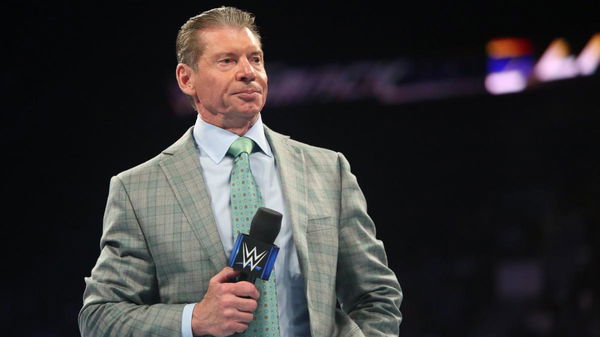 Vince McMahon is one of the prominent names in the world of professional wrestling. He has made several decisions that made him and WWE a lot of money. One of the decisions was signing the Olympic Gold medalist, Kurt Angle, in 1998. After making a successful WWE career, he left the company in 2006.
ADVERTISEMENT
Article continues below this ad
Kurt Angle returned to WWE in 2017, when the company announced him as the newest Hall of Fame inductee. Moreover, in May of the same year, he became the General Manager of RAW and his run with WWE started after 11 years.
ADVERTISEMENT
Article continues below this ad
Kurt Angle recently appeared on the Two Man Power Trip of Wrestling podcast. Angle was asked if he was happy with his last run before retiring. 
He said, "No, not at all. I went back to WWE. It wasn't a big welcome home. It was more of a, 'We're going to show you what you did when you left us'. I didn't have any hard feelings about it, but Vince McMahon just didn't have any plans for me. I was doing more jobs than I was winning. I don't blame him for that. I left the company high and dry in 2006 and coming back, I think he felt that I was a little bit of a liability because of my broken necks."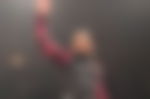 He added, "I had four broken necks in WWE back in the 2000s. I also had a painkiller problem that I got myself out of, but I think that he thought I was a little bit of a liability so he didn't want to utilise me the way he should have." (H/T Cultaholic)
Kurt Angle retired from wrestling after he wrestled his last match at WrestleMania 35. He lost to Baron Corbin in his last match, which was assumed to be Angle vs John Cena. However, the 'Olympic Gold Medalist' made it clear he was not happy with his last run in the WWE.
Also, Angle recently had double knee replacement surgery, following which he revealed during the interview that he will never wrestle again in any company. 
Vince McMahon gave Kurt Angle a career-changing advice
ADVERTISEMENT
Article continues below this ad
Kurt Angle's signing with WWE was a big deal in the late 90s. He had just won an Olympic Gold Medal in freestyle wrestling in 1996. However, he had second thoughts about pro wrestling, but instead, he gave it a try. In a recent interview with WhatCulture Wrestling, Angle revealed how Vince McMahon advised him to become a funny character.
He said, "What Vince McMahon told me was, 'You're an Olympic gold medalist. You're a bada**'. Everybody knows that, so you can be as funny or as dorky as you want, but when you get in the ring, you can be a serious competitor." (H/T Inside the Ropes)
ADVERTISEMENT
Article continues below this ad
Kurt Angle took this advice and, along with a serious in-ring competitor, he became an amazing entertainer too. However, Kurt Angle revealed that Vince McMahon doesn't like for characters to be silly for too long and that he let him know when it was time to get serious.
Watch This Story:- Dwayne Johnson's Daughter Simone to The Undertaker's Daughter Kaia – Meet Daughters of Top WWE Stars