"I Always Knew It Wasn't Going to be Easy"- Former WWE Superstar Finally Breaks Silence on WWE Release
Published 06/25/2020, 10:19 PM EDT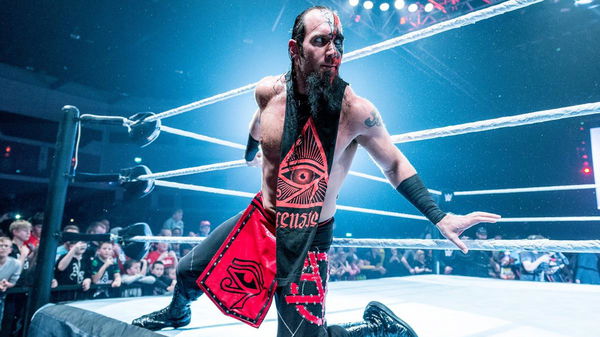 ---
---
Former WWE Superstar Viktor talked about the feeling of being released from his WWE contract last year in a recent interview. While this may be a sour moment for many people, you'd be surprised by what Viktor had to say about it as he appeared on the The Lewis Nicholls Show.
ADVERTISEMENT
Article continues below this ad
"Oh, huge relief. Huge relief, really. Like, it was — the situation we were in just kind of wasn't fun", admits Viktor. "I know mentally at the time, like before that I actually had to admit, I was just like, 'I am burned out right now.' Like, 'I'm not happy whatsoever,' kind of anywhere in life at the time."
As part of The Ascension, Viktor and his teammate Konnor competed from 2013-2019. Even though they achieved humongous success in NXT, even becoming the longest reigning tag team champions on the yellow brand, tumultuous days would follow for them.
ADVERTISEMENT
Article continues below this ad
By the end of their run, they were just being pushed around and brought into action with no good storyline. Viktor seemed tired of this and had lost interest in what he was doing.
"It was just a lot of stuff that I think stemmed from just like how I dealt with everything. Just with the way our career went up there like WWE was my dream. And you know, I always knew it wasn't going to be easy," says Viktor
Viktor felt bad for other wrestlers who couldn't make it work
WWE made some major changes to the rosters in 2019. Superstars were released in order to get a breath of fresh air. Jon Moxley (then Dean Ambrose) was one of the big names that were released.
ADVERTISEMENT
Article continues below this ad
While Viktor admits that Moxley was frustrated by the decision, he himself wasn't and was relieved.
"I think I just took it to heart because I saw, just a lot of really good people that I spent a lot of time with just going through a lot of stuff," explains Viktor. "And so to me, it's really hard to sit there and complain when I see a lot of other people who are justified to complain as well who aren't. Or who are just able to do it in better ways, but still see it not working out."
ADVERTISEMENT
Article continues below this ad
Viktor revealed how a lot of superstars were low on morale. They had the moves, the character, and everything needed but just weren't selling. They had no idea what else to do, and it seemed like there was nowhere to go but out.
These wrestlers' emotions were what Viktor truly felt bad about. It doesn't seem to bother him much that The Ascension was dissolved after his release, however. Excelling as a tag-team player, Viktor will most certainly find his path again, one way or the other.