"I Can Not Deal With This Company Anymore"- Paige Goes On A Rant After WWE Bans Twitch Accounts
Published 10/30/2020, 7:30 AM EDT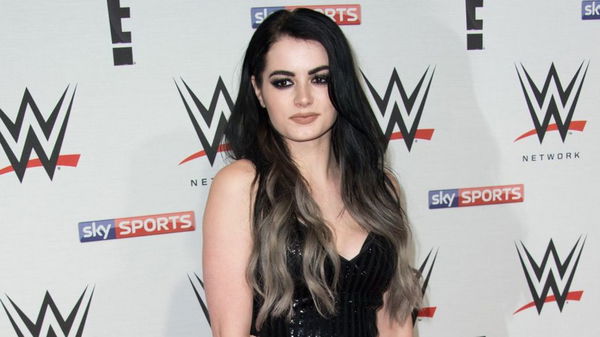 ---
---
WWE is finally implementing its new third-party platform policy. Various Superstars, including AJ Styles, Mia Yim (aka Reckoning), Cesaro, Aleister Black, and Zelina Vega, bid adieu to their Twitch accounts. However, not everyone had a good time with goodbyes as former Divas Champion Paige had a breakdown.
ADVERTISEMENT
Article continues below this ad
Paige was in a stream as she found out about the mass shut-down. She proclaimed Twitch was her escape, and she made a beautiful community.
Like her, many Superstars use the platform to build a "family." When she could not wrestle anymore, she turned to something that would keep her sane.
ADVERTISEMENT
Article continues below this ad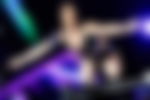 She said (h/t Fightful), "I've honestly gotten to the point where I cannot deal with this company anymore." She continued, "Over f*cking worked. I broke my f*cking neck twice for this company. They don't realize that this community isn't about subs. We build a community and family where this is an escape for a lot of people, including myself. I can't wrestle anymore."
She chose Twitch as it helped her reconnect with an integral part of herself: wrestling. She broke her neck twice and had to retire prematurely in 2018.
"My whole dreams got taken away. I had to have something that fulfilled that huge f*cking void that I lost with wrestling, I couldn't wrestle anymore, something I lived and breathed since I was a fetus, and it got ripped away from me. I had to find something that I could fill a little bit of that, and Twitch was a wonderful thing for me. It's such a wonderful place for me."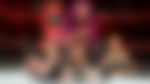 Read more – "She Knows how to Tell a Story"- WWE Legend Calls Out Charlotte Flair
Paige is furious about WWE's Third-party policies
The former SmackDown General Manager said that WWE is coming from a business standpoint, but as a retired wrestler, she needs something to "keep her sane." 
"I understand if they're like, 'you're wrestling every day and doing shows every day,' but I'm an injured wrestler. I get used to media stuff, sometimes, but at the end of the day, I'm in my house going fucking crazy, and I need something to keep me sane. Twitch was my escape."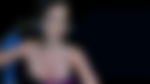 Paige last appeared on WWE TV back in March as she announced the match stipulation for SmackDown Women's Championship.
ADVERTISEMENT
Article continues below this ad
"I haven't been used on TV in a year. This is our fun and where we can be ourselves. That's why we're here and on Twitch. We also have a wonderful community. We're not hurting anybody or doing anything harmful; we're just having a good time. People are on YouTube, have merchandise, wrestling schools, and Twitch gets taken down?"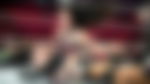 Paige debuted on WWE NXT in 2012. On her first night on the main roster, she won the Divas Championship, becoming the youngest ever to win the title. Critics and fans praised her in-ring and mic skills. She retired in 2018 after consecutive neck injuries.
ADVERTISEMENT
Article continues below this ad
See her reaction below –